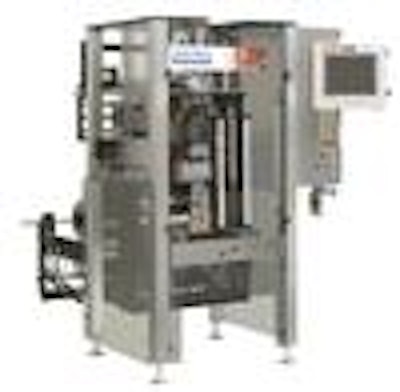 The Morpheus features a small footprint to conserve floor space, high speed for greater throughput, Beckhoff PC-based architecture for high-speed motion control, and PackML compatibility for fast start-up and ease of operation. Utilizing the latest technology, which slashes the cost of servo motion, Matrix incorporates its proprietary AutoPro servo controlled axis adjustment technology as a standard feature on the Morpheus. AutoPro helps to reduce changeover time compared to similar machines by at least 50%.

AutoPro automates adjustments as fine as .025 mm (.001 inches) on each of nine mechanical axes. It archives adjustments as recipes and replicates those settings on command, giving brand owners and contract packagers the ability to run a wide number of stock keeping units (SKUs) on the same line for greater flexibility.

Morpheus machines can run films that require longer dwell times for effective sealing, making these machines ideal for frozen food applications where polyethylene films are utilized.
Companies in this article