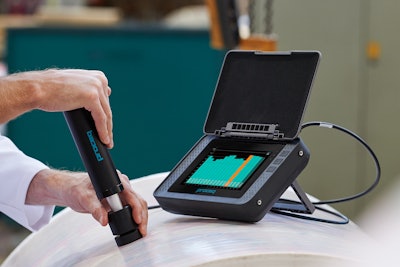 Features include:
Color touchscreen that allows the user to read and interact with data easily
Intuitive and powerful GUI designed by industry experts for smooth operation
Sophisticated digital view to show data efficiently
Barcode reader to quickly document different rolls
Powerful PC software included
Compatibility with existing Parotester impact devices
Customized measurement reports including company customization
Complete time zone support / operates in 11 languages.
Lightweight and portable, but also rugged and sturdy enough to handle the stress of harsh environments, the unit has an internal 8 GB flash memory and over eight hr. of battery time in standard operating mode.