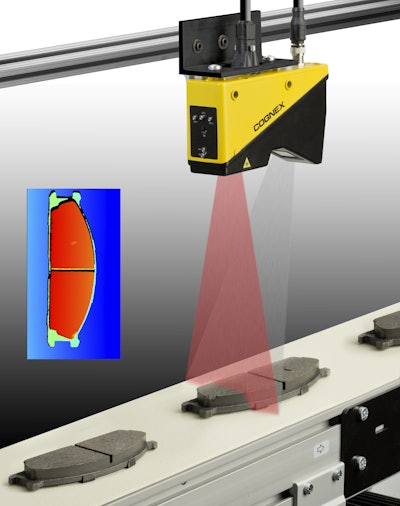 Cognex Corp. introduces its latest 3D vision, barcode reading, and inspection systems. The DS1000 series (shown) of 3D displacement sensors address 3D applications that demand high resolution and expanded measurement range, such as measuring height, volume, and tilt of parts. DS1000 series applications provide high-accuracy, dual-head seal inspection.
Cognex also offers its DataMan® fixed-mount and handheld barcode readers. The DataMan 260 reads severely damaged codes. DataMan 8050 and 8050X offer high-speed 1D and 2D label reading and Java scripting abilities.
Cognex's In-Sight® series of vision solutions offer assembly and labeling verification benefits, such as high-speed Code-In-Motion that reads 1,100 water bottles/min. The In-Sight 7400C verifies proper placement/alignment of the label on the product. Other benefits of the series include verifying the correct label is on the correct color packaging.
Companies in this article