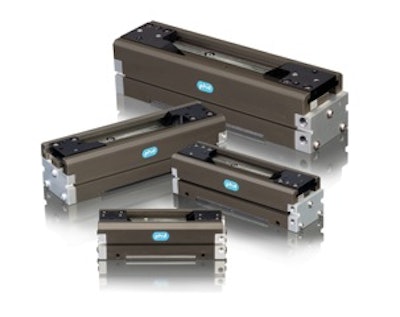 Their design incorporates an extended support guide system with wide slot jaws to minimize tooling deflection, support large moment capacities, and provide side load stability. A dual bore provides higher total grip force, and low breakaway pressure allows for gripping of a wide variety of part sizes, including delicate parts.
Series GRH Grippers feature a hard-coated aluminum body for corrosion-resistance, making them suitable for harsh environments. They have total jaw travels up to 125 mm (4.921 in.) that allow for gripping of larger and multiple-sized parts, as well as encapsulated tooling.
Large moment capacities provide a wide variety of applications, and their low profile reduces moments for robots.
Companies in this article