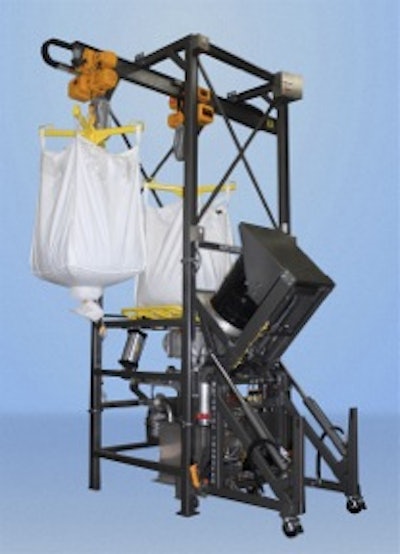 The unit features a bag break station with drum docking port to allow addition of materials, as well as the exclusive heavy-duty Flo-Master "breaker bar" bulk bag massaging system to promote product discharge. A powerful Flo-Lock actuated discharge spout closure system quickly halts material flow for partial bag discharge, allowing bag to be re-tied and removed. A Sure-Seal pneumatic spout clamping system provides dust-tight material discharge. The rear of the Seal-Master bag spout access chamber and integral bag dump station feature dust take-off ports for connection to dust filtration system. Features stainless steel product contact surfaces.
Companies in this article
Videos from Material Transfer & Storage, Inc.