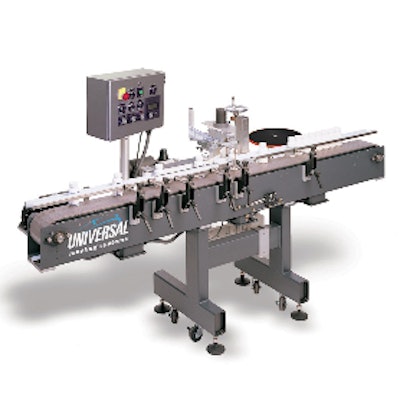 The R321 also includes: heavy duty system framework; 6 ft. long Delrin chain conveyor; product metering wheel; photoelectric product sensor and label sensor. The system also comes with a 15 in. long label wrapping station, a "Uni-Flex" label wrap backing plate, an encoder linking the applicator with labeling wrapping station, and NEMA 12 control enclosure. The SL1500 label applicator comes with a digital control package. It also provides up to 1500 in./minute label dispense speed, web widths up to 6.375 in. (standard), label roll capacity up to 12 in. OD, and applicator control security and password protection.

Companies in this article
Videos from Universal Labeling Systems, Inc.