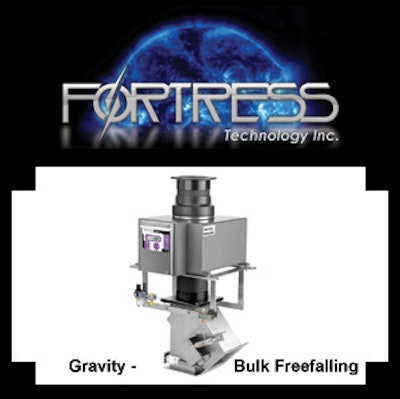 Phantom Gravity metal detector systems are designed to detect metal contamination in dry, powdery or granular free-flowing products that can be gravity fed through a pipe.
Systems are available in Aluminum or Stainless Steel casing, with a selection of pipe sizes. The Diverter Valve reject system is typically used to divert contaminated product into a reject tank.
A test ball retrieval drawer is offered as an option with Gravity systems, allowing for ease of manual testing. For added convenience, a wired mountable remote control is ideal for installations in which the detector unit is not easily accessible.
Key Technologies
Core DSP - provides unparalleled precision and speed
UltraSense - detects the smallest metal contaminants
AutoTest - self diagnostics save cost of manual testing
Auto Cal - instant system set-up at the touch of a button
Companies in this article