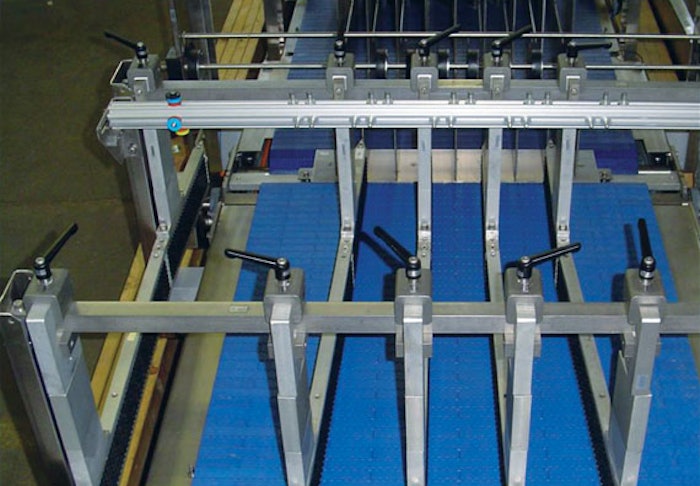 Engineered to eliminate line jams during the packaging process, the infeed employs electronic sensors to monitor and control product movement, maintaining a constant low line pressure and maximizing machine uptime. A flexible design and gentle handling capabilities make the unit ideal for applications in the soft drink, beer, wine, food, and household product industries.
Installed between the upstream product conveyor and the original infeed of the machine, Zero-Gap II Infeed distributes product from a nested pattern into multiple lanes.
By monitoring the product lanes and controlling the conveyor gaps accordingly, the unit allows product to enter these lanes with very low pressure and zero gaps. Operates at speeds to 2,000 bpm with round containers of all sizes. Infeed is compatible with a variety of platforms, including tray packers, shrink bundlers, intermittent-motion case packers, and rotary packers.
Phone: 860/342-1100 | www.standard-knapp.com


Companies in this article