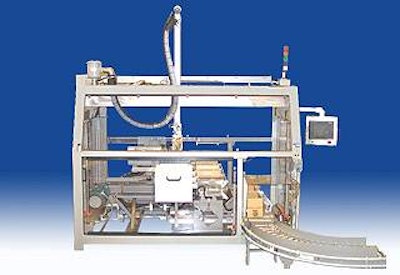 Our robot is fully servo driven and controlled by a state-of-the-art coordinated motion control package. Smooth parabolic paths eliminate sudden acceleration and vibration. The Swing Machine provides a fast and tool-less changeover between lay-down and stand-up patterns.
Proven: More than 85 units operating successfully in the field.
Versatile: Several units run bags and cartons or tubs on the same machine.
Programmable: Robotic motion easily controlled through operator interface.
Speed: Up to 120 PPM with single indexing conveyor. Up to 500 PPM with SMART-TRAK collation.
Companies in this article