Vantage Pak: Pick-and-place system
The PadMate from Vantage Pak (New Britain, CT) is a compact pick-and-place system designed with a servo-controlled pick-and-place arm. The dual-purpose arm will pick and place a corrugated pad from the magazine onto a 2-stage conveyor belt.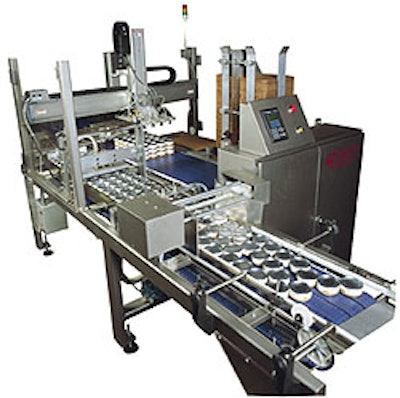 The same arm then picks and places a layer of product from sorted lanes.