Triangle Package Machinery Co.: Bag-in-box cartoners
Triangle's (Chicago, IL) USDA-approved ProLine horizontal bag-in-box line is made for cartoning poultry and meat at speeds to 120 cartons/min. The hf/f/s machine bags product in zippered pouches then uses a pick-and-place mechanism to put pouches into gable-top cartons.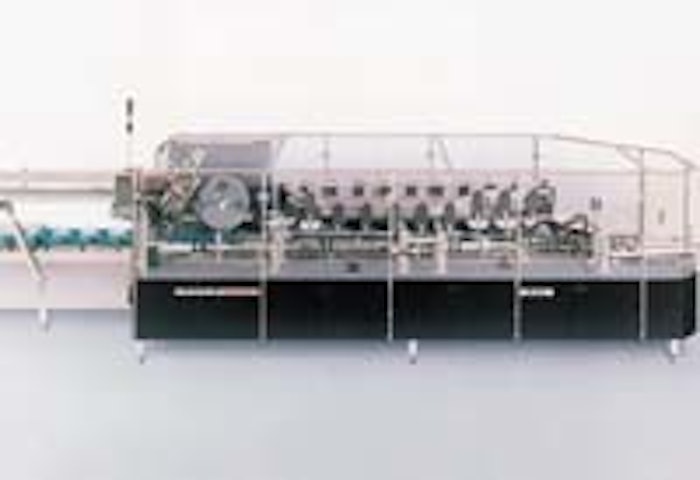 Changeover from single-serving to family size packages takes 10 min.
Companies in this article