Doyen Medipharm: Tf/f/s machine
The MT2500 tf/f/s machine from Doyen Medipharm (Morris Plains, NJ) operates at web speeds of 600"/min. Using film webs 8" to 20"W, the machine features a system that fully validates sealing dwell time, temperature and pressure.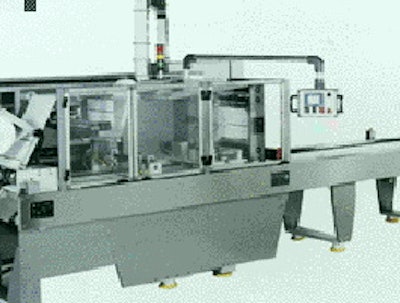 Full control over web tension and the sealing mechanism promotes sterile seals and minimizes material waste.
Companies in this article
Fill out the form below to request more information about
Doyen Medipharm: Tf/f/s machine
Playbook: Flexible Pack
Learn tips for success as you explore bagging, pouching & wrapping equipment.
Download Now