Garvey Corporation: Unwrapping system
An automatic shrink film unwrapper from Garvey (Blue Anchor, NJ) cuts film, strips it and delivers product onto a conveyor or accumulator. The machine unwraps bundles of vials from 20mL to 100mL at rates of 4 bundles/min, handling 20mL vials in 300-vial bundles at speeds to 1겨 vials/min.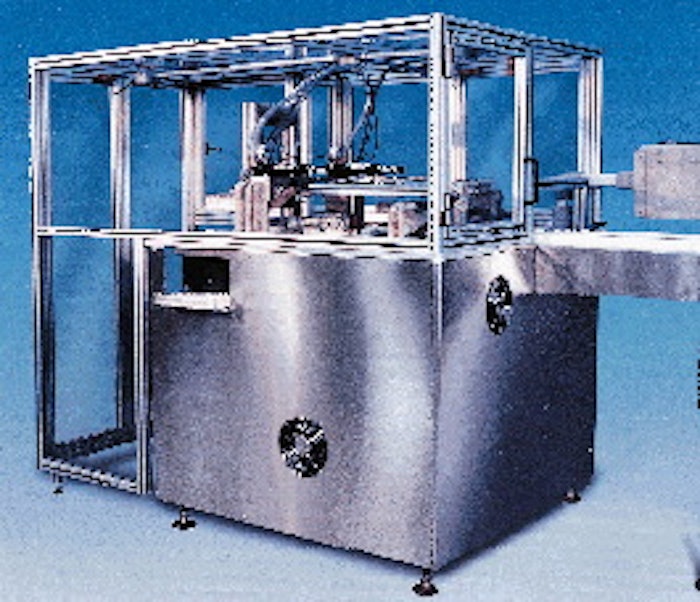 Said to reduce manual labor needs and workers' complaints about repetitive motion injuries.
Companies in this article