U.S. Bottlers Machinery Company: High-speed rotary capper
New tangential-infeed rotary capper from U.S. Bottlers (Charlotte, NC) has 24 heads for speeds to 700 bpm. Accepts containers at the capping head from the infeed screw for immediate cap application to eliminate brim spilling.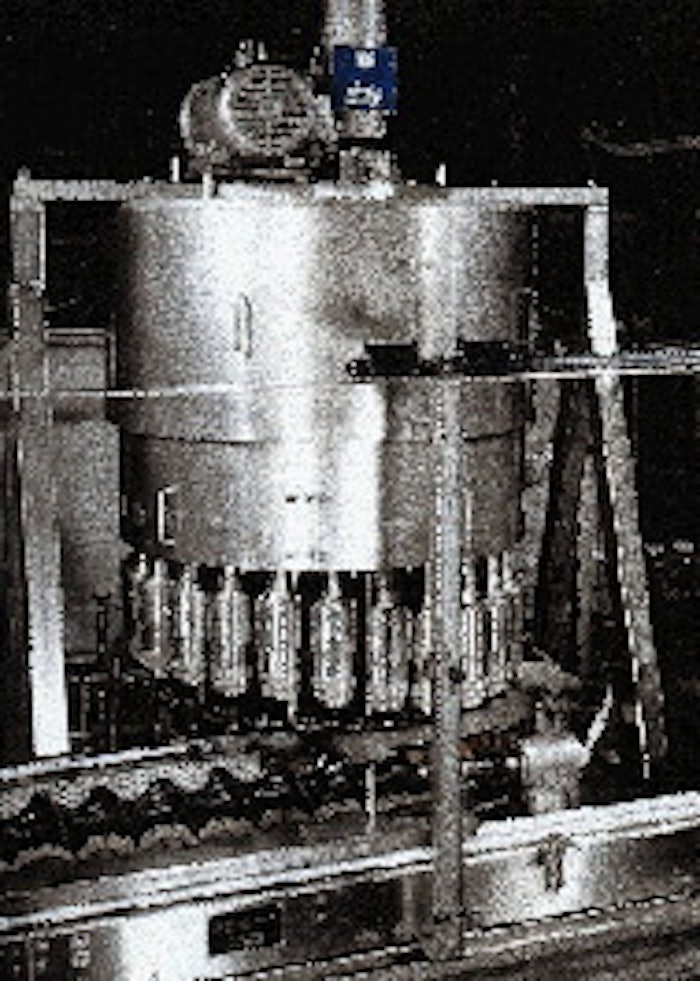 Variable-frequency, independent spindle drive offers infinite variation. Machine has tool-less changeover and heavy-duty construction.
Companies in this article