Custom capper
Automated Production Systems (New Freedom, PA) now offers a capper designed to place snap-on caps on stick-up air fresheners. Uses a vibratory feed bowl and feed track to reach speeds to 150 caps/min.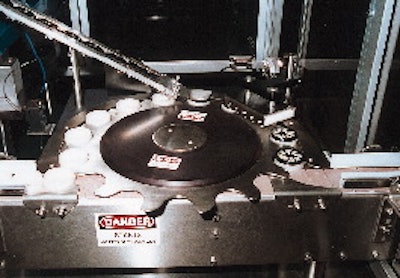 Features a roller cap snap-on compression unit, bulk hopper and a cleated cap-feed conveyor.
Companies in this article
Fill out the form below to request more information about
Custom capper
New Labeling Playbook
Read tips for purchasing labeling equipment & considerations for your most successful labeling project ever.
Read More