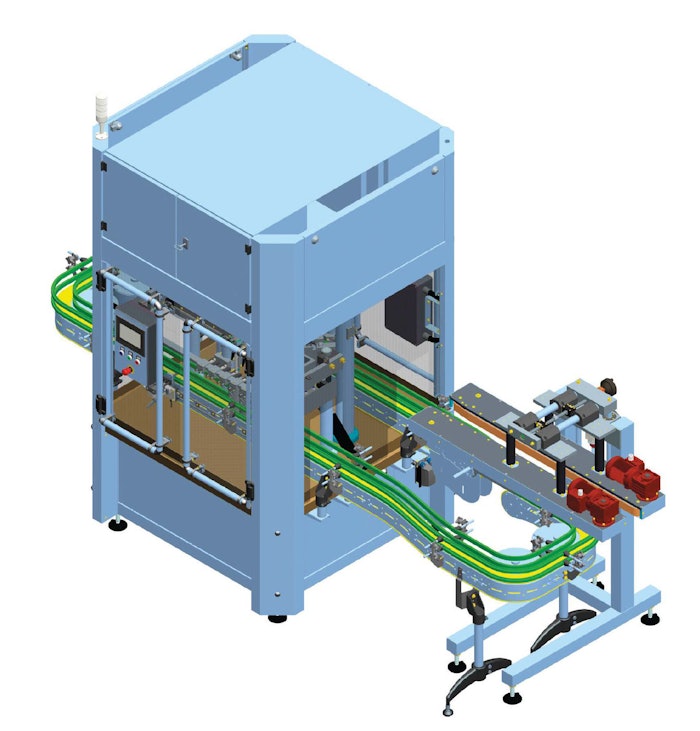 The line consists of a system of fillers equipped with mass or electromagnetic flow meters as well as capping system capacity adjusted to the type of closing. Caps are fed with a customized sorter or manually. The machine adjustment does not require any tools, which streamlines the production process.
The line includes formatting elements for specific packaging types (pucks), whose quantity depends on the line length, the number of fillers and capacity.
Advantages include:
• Fillers belt with equipped with servo-motor for full process control (no foaming).
• Allows handling different types of fluids: milk, balm, cosmetics, domestic detergents, etc.
• Fit for handling all shapes of packaging – customisable formatting section
• Serves vast array of caps
• Strict control over the closing procedure – closing quality check
• Closed packaging units are automatically taken out of the formatting section
• Option to add labeller, printer, packing machine, etc.
• Production line designed to match customer's requirements and needs
Companies in this article