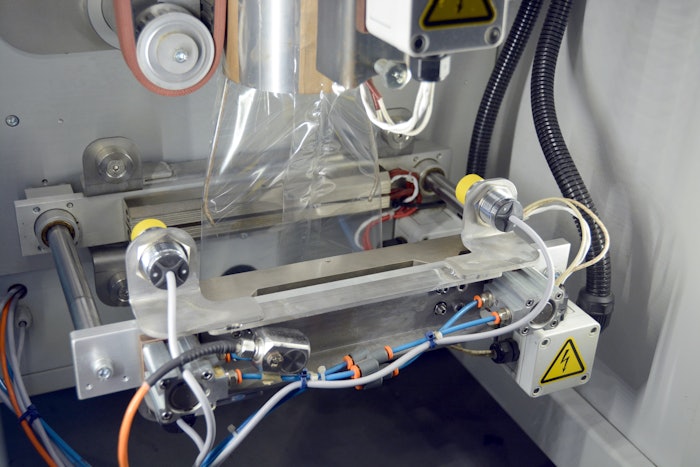 The SealScope™ technology measures (using sensors on the sealing jaws) the distance or vibration patterns during the closing of the sealing bars. This measurement is compared to the reference vibration pattern of good seals and any compromisedseal packages due to wrinkles, product in seal and other inclusions are rejected.
By monitoring and adjusting the process, the number of incidental wrong packages can be reduced by a factor of 10 or more. Also, using SealScope™ the production line can be optimized to increase packaging speed while monitoring the sealing quality.
The global partnerships with leading manufacturers of pouch, horizontal flow and vf/f/s packaging machines guarantee an easy integration of SealScope™ to deliver optimized packaging lines.
Overall, SealScope™ offers customers a better packaging quality, a higher packaging productivity, and elimination of manual inspection work, enabling end-of-line automation. As such SealScope™ technology warrants package integrity and shelf life, reduces customer complaints, and therefore improves the brand image of top 10 international players within the global food, pet care and other industries including Unilever, Kikkoman, EcoLab, Puratos, FrieslandCampina, Materne and more.
To see the system in action go to https://www.youtube.com/channel/UCSAarmGbIzu70zSr1vHR7ow
Companies in this article