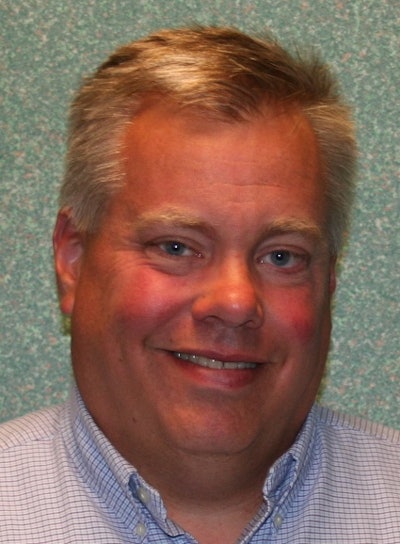 Multivac Inc. announces Jason Edwards has filled the position of Product Manager – Rollstock for the U.S. market. Edwards brings a tremendous amount of industry knowledge to the position and Multivac looks for him to make an immediate impact.
Edwards comes to Multivac from Charter NEX Films where he worked as the Business Development Manager. Prior to his time at Charter NEX Films he worked as a Key Account Manager for GEA Food Solutions and as a Business Development Manager at PrintPack Inc. In total, Edwards brings more than 20 years of packaging industry experience this his new position. Edwards graduated from Pittsburg State University with a BBA in Marketing before moving on to earn his Masters of Science in Marketing from Texas A&M.
The Product Manager – Rollstock position works closely with sales as an expert technical advisor for new business development on the full line of Multivac thermoform packaging machines. Edwards will collaborate with Multivac Global on product innovations that capitalize on developing market trends and expand the product portfolio. In addition, the position plays an important role in educating the sales team on the latest advances in Multivac thermoforming technology and functionality.
"We are very excited to have Jason join our Product Management team at Multivac," says Drew Lericos, Marketing Director. "He brings a wealth of knowledge and experience to the role of Product Manager on our most dynamic product line, Thermoform Packaging Machines. We expect him to play a major role in continuing to expand our sales into new customer segments, as well as helping to guide innovative design and applications for the United States marketplace through our parent company."
Multivac continues to develop new products and services that meet the changing needs of the packaging industry. In the past two years, regional sales offices have been opened in California and New Jersey to bring sales coverage and service closer to the customer. Another regional office is scheduled to open in North Carolina in the summer of 2016.
Additionally, the U.S. headquarters is currently renovating the offices in Kansas City to include a 32,000 square-foot addition. This allows Multivac to further expand upon manufacturing capabilities. The renovation will include a new, state-of-the-art innovation and demonstration area, allowing customers to have hands-on experience with new and emerging Multivac equipment, as well as serving as a training facility for new and returning customers.
Companies in this article