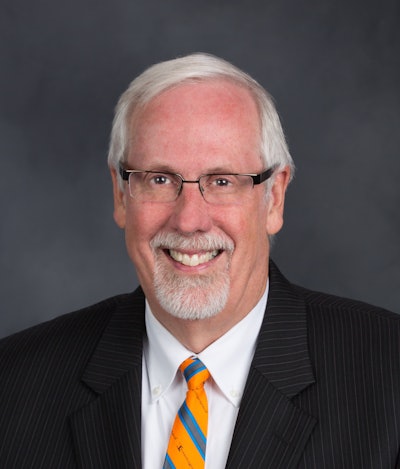 Intelligrated, a leading North American-based automated material handling solutions provider, announces the appointment of Dave Schmit to the position of senior vice president, corporate intellectual property. Schmit leads the transition of Intelligrated's corporate intellectual property practice in-house, responsible for associated legal policies, strategies and processes to protect the company's innovations and grow its legal footprint.
Schmit brings more than 30 years of intellectual property law experience and a strong familiarity with Intelligrated to his new role. He has served as a close legal advisor to senior management since Intelligrated's inception, guiding initial intellectual property legal strategy, successfully defending trade secrets and representing the company in other commercial and technical transactions. Under Schmit's leadership, the intellectual property practice is responsible for patent and trademark applications, and conducting patentability, freedom to practice and other studies to effectively address commercial and development opportunities as they emerge.
"As Intelligrated continues to expand its product line, a strong and responsive intellectual property practice enables us to make the most of new opportunities to innovate," says Mark Tefend, chief legal officer. "Dave is one of our longest-standing and most-trusted legal advisors, and his experience with our business and customer base makes his counsel particularly valuable and enables him to offer immediate sage, practical and strategic counsel to our operations."
Before joining Intelligrated, Schmit served as a senior partner at the law firm of Frost Brown Todd, LLC. His career includes arguing nearly 100 intellectual property cases, including a major patent case before the United States Supreme Court. Schmit holds a bachelor's and master's degree in electrical engineering from the University of Cincinnati and earned his J.D. from Northern Kentucky University's Salmon P. Chase College of Law.
Companies in this article