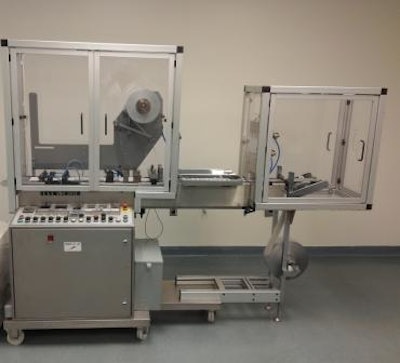 The Almac Group
, a leading clinical and commercial contract service provider to the pharmaceutical and biotech industries, has added new blistering technology at its U.S. commercial packaging facility in Audubon, PA. The new equipment will help the company launch commercial blister co-pack operations.
The new equipment, a Klöckner EAS blister line, can produce a range of blister formats processing both thermoform and cold-form materials. According to the company this will provide low-volume runs for applications such as "evaluation of different packaging material combinations and "cost-effective stability packaging."
"Clients can now easily transition from the clinical blister presentation though various development packs, with Almac providing all the associated stability services," said David Moore, director of operations at the Audubon facility. With two sites in Pennsylvania, the company can offer "seamless services" from from clinical supply through packaging development and design, stability testing and final commercial packing.
The new line complements existing clinical and commercial packaging capabilities of blistering, bottling, walleting and vial/ampoule labeling.
The Almac Group provides services from development to commercial manufacture: R&D, biomarker discovery and development, API manufacture, formulation development, clinical trial supply and IXRS technology (IVRS/IWRS), and commercial manufacturing and packaging. The company boasts serving more than 600 companies, "including all the world leaders in the pharmaceutical and biotech sectors," and employs more than 3,500 individuals. Global headquarters are in Northern Ireland; US operations are based in Pennsylvania, North Carolina and California.
See related stories:
Companies in this article