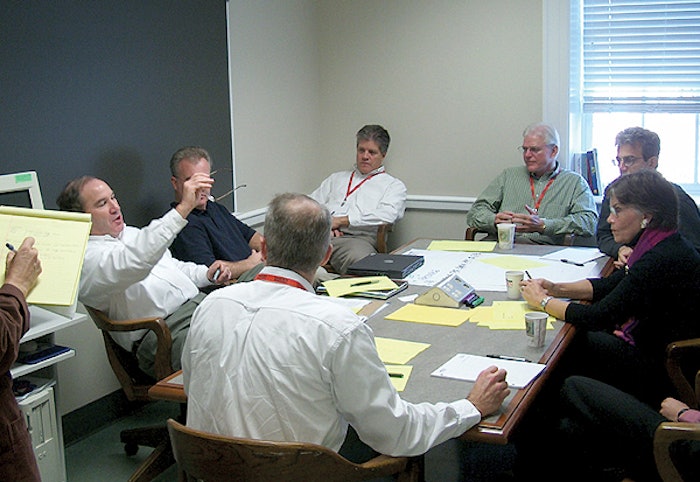 The nonprofit industry working group will try to leverage cradle-to-cradle design concepts that can lead to innovative, functional packaging materials and systems that support economic and environmental health. Prominent packaging suppliers that are also part of the group include Alcoa, Cargill Dow, Dow Chemical, DuPont, Exopack and MeadWestvaco. The group's Web site, www.sustainablepackaging.org, was expected to go live in January.
Products and packaging designed with the cradle-to-cradle concept in mind can eliminate waste by becoming "nutrients" after use, feeding ecological systems or becoming raw materials for equally high quality products or packages. A central tenet of the cradle-to-cradle concept is that designing for environmental sustainability can be profitable. For more, read this.
The two-day meeting that launched the group was held at the University of Virginia's Darden School of Business Administration in Charlottesville. The group is coordinated by GreenBlue, a nonprofit organization charged with bringing the principles of cradle-to-cradle design to industry. An official from the U.S. Environmental Protection Agency, which regulates municipal solid waste, expressed interest in funding the group at the November meeting, according to GreenBlue officials.
Companies in this article