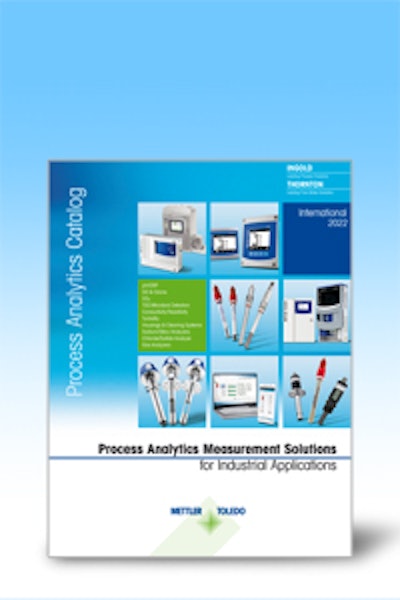 Mettler-Toledo's catalog provides up-to-date information on equipment for measuring some of the most important analytical parameters in process and water monitoring, and includes some unique innovations, like the 2850Si dual silica and phosphate analyzer.
In this year's catalog you'll find:
• Sensors & analyzers for pH, ORP,dissolved oxygen,dissolved carbon dioxide, turbidity and conductivity.
• Water monitoring equipment for total organic carbon, conductivity, dissolved oxygen, dissolved ozone, pH, sodium, silica, chloride, sulfate and bioburden.
• Gas analyzers for a wide range of process gasses, including oxygen, moisture, methane and ammonia.
• The full portfolio of analog and Intelligent Sensor Management sensors.

Companies in this article