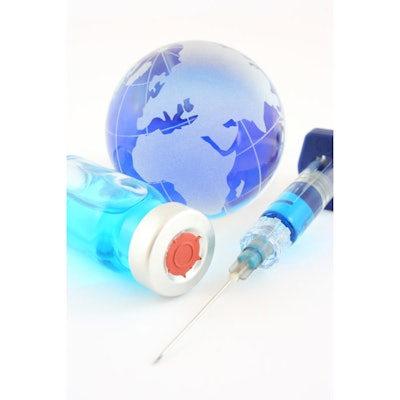 "Speculations" is the title of a presentation on future trends in pharmaceutical packaging through 2020, said speaker Michael Spalleck, warning the audience that in 1995 the industry had predicted huge growth in needle-less delivery and transmucosal drugs, both of which did not prove as successful as predicted.
Spalleck, Director Global Skill Center Packaging Development for Boehringer Ingelheim Pharma in Germany, started out by defining the market by delivery method, with oral dose still the most prevalent at 42%, followed by injectable at 34%, topical at 10%, inhilation and nasal at 4% each, transdermal and "other" at 3% each.
By looking into the pipeline of 15 major global pharmaceutical companies' research-driven focus on therapeutic areas, Spallek predicts growth in "high-value" areas such as oncology, immunology, antiviral, and for the central nervous system.
These are the areas, according to Spallek, with significant unmet medical needs where pharmaceutical companies can expect to profit, rather than focusing on lower-value areas such as pain management, which has limited growth/profit potential due to generics flooding the market.
There are many drivers influencing the future of packaging, including regulatory/legal challenges, type of product, market preferences, economics, patient demographics, and that country's healthcare system.
When looking at type of drugs, Spallek sees promise in pre-filled syringes, auto injectors/pens, and combination devices.
Conventional drugs offering basic treatments will continue on with the trend to smaller blisters in Europe and bottles for mail-order shipments in the U.S. Some brands may attempt to differentiate from generics by offering higher-end packaging.
U.S. perspective
People tend to stick with what they know. Spallek mentioned a nasal spray for migraines in the U.S., which proved to be a better product with superior performance, but patients preferred the more familiar alternative, oral tablets.
Perhaps we may see a switch due to convenience from, say, a daily inhalant to a once-a-month injectable, if the patient sees major benefit.
The healthcare system and cost of cure might be the biggest driver of all, said Spallek. For instance, reform in the U.S. could create more patients, greater use of generics, and an emphasis on self-administration.
It is clear that effectiveness of treatment is closely tied to increased compliance and convenience. "The most expensive drug is the one not taken, flushed down the toilet," said Spallek. This will lead to greater use of monitoring through the Internet linking patient to doctor.
Pack preferences vary
Culturally speaking, Japan is seeing growth of "day packs" where pharmacists combine a patient's daily meds into one pack. Oddly enough, emerging markets like China are more closely modeled on European Union or U.S. package types. The Japanese love small tablets in transparent packages, for instance, (blisters in pouches), while demanding no cosmetic defects or particulate matter.
The biggest problem to come out of emerging markets in Asia, of course, is counterfeiting.
Don't hope for massive cultural shifts in accepted delivery methods. The U.S. will continue to favor bottles for oral solids, despite local pharmacies having to cope with repackaging. The U.S. population will continue to get drugs by mail order. Europe, on the other hand, will continue to favor blisters, and Spallek does not see a major shift to mail order.
Audience involvement
Spallek, refreshingly, is the first speaker to acknowledge that cultural differences may not be overcome, even with superior technology or results. This takes into account human behavior, which so many "futurists" tend to over look.
Audience members questioned why "green" concerns played little part in his presentation. "Pharma packaging must be cheap, fulfill its role and protect the product," he answered. Sustainability, in his opinion, is not a strong future trend.
"How do you rate convenience of a package?" asked one attendee. "Ask the patient," Spallek replied. "Upper management will have its own thoughts," he continued. "Test what the patient population prefers."
Pharmapack North America
Also at Pharmapack Paris, UBM/Canon announced that Pharmapack North America will premier next May 22-23 at the Pennsylvania Convention Center in Philadelphia, PA. Following 10 years of success in Europe, this event will enter a crowded field when it comes to the U.S. next spring. UBM/Canon has its own Eastpack and MDM East events, while Interphex, the pharmaceutical processing show, is held in nearby New York City. Of course, the Packaging Machinery Manufacturers Institute is adding a Pharmaceutical Pavilion at its show this fall in Las Vegas. And the Healthcare Packaging Conference and Workshop event is held every May in Princeton, NJ.
The two-day conference here in Paris features technical presentations by industry suppliers, a model which may not translate well to the U.S. audience. This is a distinct cultural difference where most events in the U.S. take great pains to feature speakers from end-user companies.
Also heard at Pharmapack Paris:
• Clariant Masterbatches to acquire Süd Chemie.
• The EU is very contentious over adoption of legislation governing patient information and anti-counterfeiting. Where does information stop and promotion begin?
• Innovative suppliers (drug research and discovery pharma companies) want robust and expensive measures versus generics that say these measures will not support their pricing model.
• Repackaging, prevalent in the U.S., leads to all kinds of headaches, but no one wants to address the systemic problems in shifting to unit-dose packaging.
MWV expands pump line; earns certification
Also featured at Pharmapack 2011 was MWV's Preservative Free Pump Topical (PFP T) for sampling. Engineered for topical applications, it is the most recent innovation of the company's preservative-free pharmaceutical spray pumps (PFP).
Meanwhile, MWV announced that its Germany manufacturing facility, where the PFP range of products is manufactured, has been awarded certification according to DIN ISO 15378:2007 for development, manufacturing and distribution of spray systems for pharmaceutical products, which is based on the internationally recognized standard ISO 9001:2000.