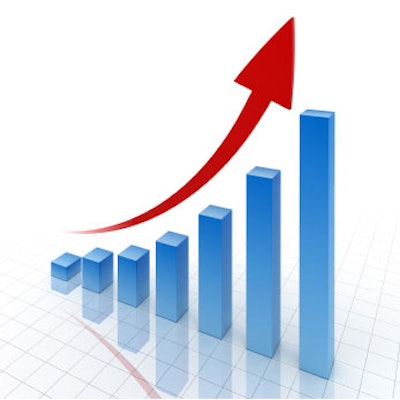 Despite that, this market is predicted to expand 2.5% per year to $3 billion in 2013.
That's according to Packaging Inks, Coatings & Additives, a new study by The Freedonia Group, Inc.
Expansion of plastic packaging materials will make that substrate the fastest-growing user of inks, coatings, and additives. Specifically, coatings and additives will benefit from increasing barrier requirements, while the growing use of flexible plastic packaging will boost ink demand. The report provides the following insights:
• Packaging inks account for the single-largest share of market value.
• Flexographic inks will remain the leading ink type used in packaging.
• Packaging coatings will benefit from growing demand for environmentally friendly products, such as powder and radiation-curing coatings.
• Packaging additives are projected to achieve the most rapid gains through 2013.
The 260-page report is available for $4,600 by contacting Corinne Gangloff at 440/684-9600 or by e-mailing pr@freedoniagroup.com.
Companies in this article