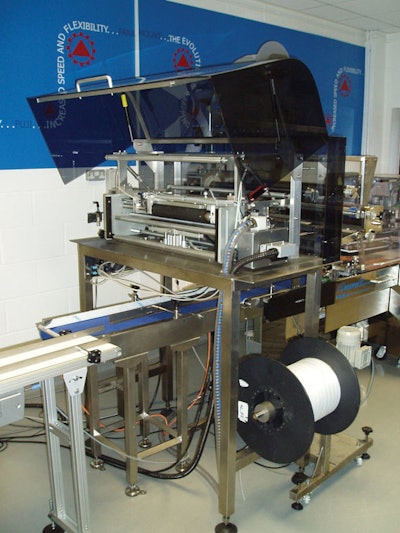 To produce the new packaging, Honeytop is using a Fuji FW3410B Alpha horizontal flow wrapper, supplied by Paramount Packaging, the distributor of Fuji Packaging machinery products in the UK and Ireland.
This horizontal flow-wrapper is unique because it incorporates a Reseal 360XM resealable closure applicator unit from Zip-Pak. More traditionally, Zip-Pak has offered the 360XM on intermittent-motion, vertical form/fill/seal and bagging machines.
The Zip-Pak transverse-direction Reseal 360XM applies easy-to-use Press-to-Close™ ZE70 (7mm) resealable zip closures that seal in the freshness and aroma of the unused tortilla portions. The system can be customized to accommodate a broad range of products and package sizes.
Honeytop's Joint Managing Director David Laurence says, "This new flow-wrap machine and the reclosable packaging style help us to differentiate our products on retail shelves.
Companies in this article