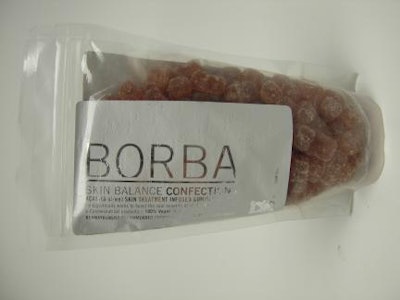 In the 1990s, the word "natural" conjured up images of burlap, Birkenstocks, and granola; beauty, skin and hair-care products were often packaged in a relatively uninspiring manner, utilizing earthtone colors as a primary communication mechanism of what was inside. What natural means today has changed significantly. Product packaging and ingredient representations are luscious, vibrant, and indicative of the key ingredients inside like botanicals, fruits, and florals – full of life, energy, and succulence.

Emotionally, the meaning of "natural" has changed, too. It's about stewardship and our connection to nature, as much as it is about lifestyle choices. There is a heightened awareness and concern about what is being put onto and into our bodies and what the ramifications are to our planet.

As a society, we are putting more effort toward incorporating natural products and philosophies into our modern lives. Natural food, free-trade coffee, yoga, pro-biotics in yogurt, antioxidants in colas, heart health screenings, and an abundance of on-demand fitness programs are fast becoming mainstream rather than a lifestyle for a select audience. Natural is all around us, exampled in materials or ingredients that are "from the earth," or simply demonstrated via aesthetic inspiration derived from nature—from building materials to organic produce; from eco-chic fashion to guides to "green living," and it weaves a story that is compelling, inclusive, and thriving.

Living a natural lifestyle is appealing to consumers as a way to balance or ground them by rejecting old ways and forging ahead with new thinking. There is a growing environmentally conscious market segment dubbed LOHAS (Lifestyles of Health and Sustainability), a $209 billion U.S. marketplace for goods and services focused on health, the environment, social justice, personal development, and sustainability. Consumers attracted to this market are referred to as "Cultural Creatives."

Currently, 35 million people in the U.S. are considered LOHAS consumers. These consumers are dedicated to planetary health and are more than just focused on natural/organic products. They have surrendered to it, and they have buying power to prove it. Natural products, in this age of sustainability, are seen as premium or a new luxury. Consumers embrace natural products because they communicate purity, safety, protection and sophistication. Some manufacturers like Giovanni at mass retail, and BORBA at specialty stores are conveying this positioning through white or transparent packaging providing the consumer with a view of the actual product, enhancing brand trust, and building a sense of integrity. Institute Milano from the Phytopure Skin Care line is encasing product in packaging with varying levels of transparency utilizing clean typography.

Consumers think of products like shampoo or lotion that contain natural, edible ingredients as good for their hair and skin, too. CARGO's PlantLove Botanical Lipstick, for example, is formulated from all natural botanicals with no mineral oil or petroleum. To further engage the consumer in the natural product positioning, Cargo's lipstick tube is made entirely from corn, a renewable resource, and the outer carton is made of seeded flower paper. The carton, when moistened, will actually sprout wild flowers. Because CARGO literally believes that the seeds sown today affect future generations, this cause-conscientious company is donating $2 from the sale of each lipstick to St. Jude Children's Research Hospital, further engaging an already socially conscious consumer with an overt cause-marketing avenue.

Another company that is exceeding the norm in creating eco-conscious, fair-trade, personal care products is Pangea Organics. Its roducts contain no artificial fragrance chemicals, and 100% of what goes into these products is plant-based and never tested on animals. Pangea Organics was awarded "Best Skin Care Company" at the Natural Products Expo West 2007. Pangea understands what it means to be truly dedicated to ethical corporate practices. This fast-growing organic skincare company considers the entire supply chain, from the farmers to the consumers to the final resting place. And like the CARGO Plant Love packaging, Pangea's packaging is made from recycled fibers with live seeds embedded in the carton so consumers can actually plant the carton and grow sweet basil or amaranth, rather than contributing to landfills.

With an edgy look and story-telling mystique, Korres Natural Products is clearly advocating natural as the preferred healthful lifestyle. The Body Butter line produced by this Greek company incorporates a medicinal-looking vacuum package that includes an expiration date to indicate the natural/fresh state of the product. Another product line, Kings & Queens, relies on a compelling narrative that helps create an emotional connection with the consumer. The brand combines cultural significance with age-old knowledge from ancient cultural lifestyles that harness the power of nature's ingredients.

The sustainability movement in packaging, largely being driven by Wal-Mart, is causing consumer packaged goods companies to rethink their packaging strategies. Wal-Mart recently introduced a sustainable packaging initiative that will measure its 60,000 suppliers on their ability to develop packaging that is good for the environment. This strategy is driving other retailers and CPGs to follow suit. The use of recycled materials and other emerging technology is being encouraged, and many companies are formulating products using less water to reduce packaging sizes.

Smaller packages take up less space in a container/truck, which then reduces the environmental impact of transportation. This practice demonstrates that eco-mindedness can dovetail with cost savings.

Sustainable design advocate Chris Hacker is Johnson & Johnson's senior vice president of global design and design strategy. His quest is to help brands go green. He advises that the following questions be asked when developing packaging for a product:

1. Do we really need all of this?
2. Does it use renewable resources?
3. Is reuse practical and encouraged?
4. Are the product and packaging refillable, recyclable or repairable?
5. Is it made with post-consumer recycled or reclaimed materials? If so, how much?
6. Are the materials available in a less toxic form?
7. Does it come from a socially and environmentally responsible company?
8. Is it made locally?

It is apparent that Johnson & Johnson is committed to meeting consumers' needs today without compromising the earth's capacity to meet the needs of tomorrow.

Health and wellness are also intertwined and ingrained in what it means to be natural. Often, there are concerns regarding the efficacy of products that have been on the shelf due to florescent lighting and stock rotation. One brand has taken it a big leap forward, addressing this concern by creating an innovative design that puts more control in the consumer's hands. M-13 Functional Drink combines natural medicinal and non-medicinal ingredients with 100% juice to produce what the company refers to as a premium life-assisting beverage. M-13 is created with high levels of herbal extracts and vitamins, allowing the consumer to control dosing through the dosing cap.

Another customized innovation coming to the market is VIZcap™, a patent pending screw cap that allows consumers to release vitamins and other supplements into water just before they drink it. This capability is becoming an important concept to consumers because they understand that health drinks lose potency while sitting on store shelves.
Consumers simply remove the tamper-proof seal; push the plunger and the ingredients release into the water. This proprietary cap will fit current standard bottle sizes. By being able to take an active role in mixing the beverage at its maximum potency, consumers are empowered by this unique experience of high performance and design.

Another company integrating natural technology in beverages as well as confections is BORBA. BORBA, a beauty brand sold at Sephora, includes beauty beverages and gummy candy that contain next generation crystalline technology designed to hydrate the skin from the inside out using antioxidants and other skin renewing ingredients. Increased acceptance of beverages as the entry point for consumers into the health and wellness movement is due to on-the-go convenience and all in one packed power that consumers demand.

What's next for natural in beauty care and health and wellness? An unprecedented number of initiatives are headed for mainstream assimilation. One to consider is Biodynamics, the next phase of organic. It is a method of sustainable organic farming that emphasizes the relationship between soil, plants, animals, and the lunar calendar to determine planting, fertilizing, and harvesting times. New ingredient combinations also will be key in reflecting consumers' evolving and sophisticated palettes. The influence of Ayurveda is also on the rise. Natural health pioneer Dr. Deepak Chopra supports the ancient holistic healing system, and it encompasses herbs, tea, massage, breathing, food combinations, and the environment for energy balance.

Increased awareness and acceptance of "good cultures," "living cultures," good germs, pro-biotics versus antibiotics, and inclusion of pre-biotics are potential innovation platforms. Personal control and customization will also continue to be a key driver. Companies that are responsive and customer-driven can consider these ideas when developing new products that offer consumers higher-order benefits, which will help them grow and gain a competitive advantage in the natural marketplace.

Natural is not a fad. A clear segment of consumers are intrigued and attracted to natural products and packaging. Mintel, a media intelligence provider, recently reported that 32% of U.S. consumers say they purchase organic products "as often as possible" and that two-thirds of U.S. consumers note that they would buy more organics if the product cost less.

Natural provides an excellent opportunity to create sound consumer brand loyalty and is proving to be a strong point-of-purchase differentiation on shelf. It is a way for companies to reflect consumers' elevated values and principles through their overall business proposition and their products at shelf. Natural is a trend with a stable market opportunity that is here to stay. It will have lasting, positive implications for beauty care and health and wellness products, and for the consumers who use them.

The author, Valerie Jacobs, has 15 years of experience in marketing communications and design, and a Masters of Design in fashion design and product development from the University of Cincinnati School of Design, Architecture, Art and Planning.


Companies in this article