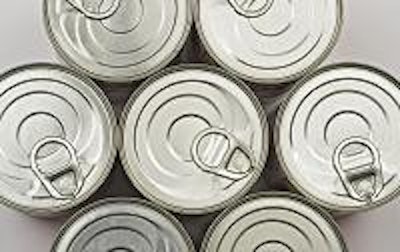 Co-packers who are set up to handle flexible packaging face bright prospects in the pharma sector, he said in analyzing the growth in more detail. Blister packs comprise 32% of the pharma market and their use will increase 4% annually, Sharpless said. Pouches represent 10% of pharma packaging and will grow at a 6% annual clip.
Pouch packaging is a huge area of growth for contract packagers, and they're being seen with more frequency in OTC aisles.

"More prescription drugs are moving into the OTC market," Sharpless said, adding that in the drug market, some manufacturers are beginning to opt for pouches rather than bottles.

On a more challenging note, several co-packers noted they are taking a harder look at their supply networks and quality control in the wake of the recall of numerous varieties of pet food after reports of dozens of pet deaths due to contaminated pet food. Canadian pet food manufacturer Menu Foods, a contract manufacturer and private labeler of pet food, recalled about 100 brands of "cuts and gravy" pet food in recent weeks.

Federal testing of some recalled pet foods and the wheat gluten used in their production found the chemical melamine, which is found in kitchenware and other plastics, according to CNN. Menu Foods said the problem was traced to wheat gluten imported from a Chinese company, Xuzhou Anying Biologic Technology Development Co. Menu Foods was the first of at least six companies to recall pet food and treats made with the tainted wheat gluten, and CNN reported on April 11 that the Food and Drug Administration has blocked further gluten imports from Xuzhou Anying.

"Our immediate next steps will be to begin testing of all suspect raw materials with the goal of quickly identifying the means through which this substance entered our supply chain," said Paul Henderson, Menu Foods president and CEO, shortly after the recall was announced.

Based on informal conversations at the annual meeting, co-packers/manufacturers and consumer products companies alike are taking a closer look at exactly what is in their products before they begin rolling down the production line.


Companies in this article
Videos from Universal Labeling Systems, Inc.