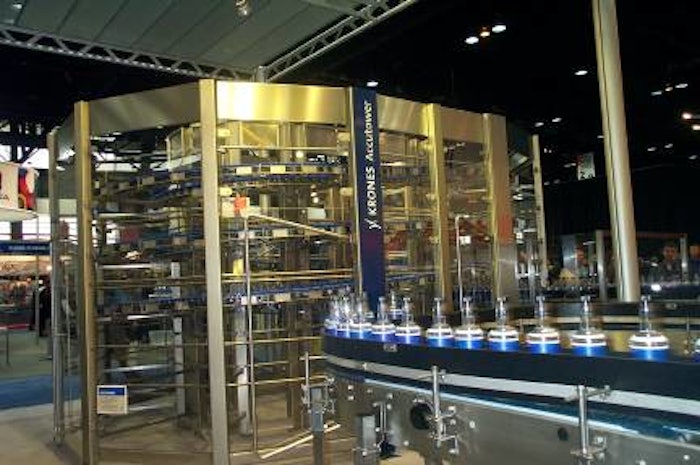 In the Accutower, containers move on a conveyor that is arranged in the shape of a vertical spiral, requiring significantly less space than traditional buffer systems. Accutower is easily configured into existing lines. Other advantages include:
*Processing of unusually-shaped containers; container orientation remains the same.
*Bottle never leaves transport chain.
*Chain is run on only two drive motors, resulting in less maintenance and less energy consumption.
Companies in this article