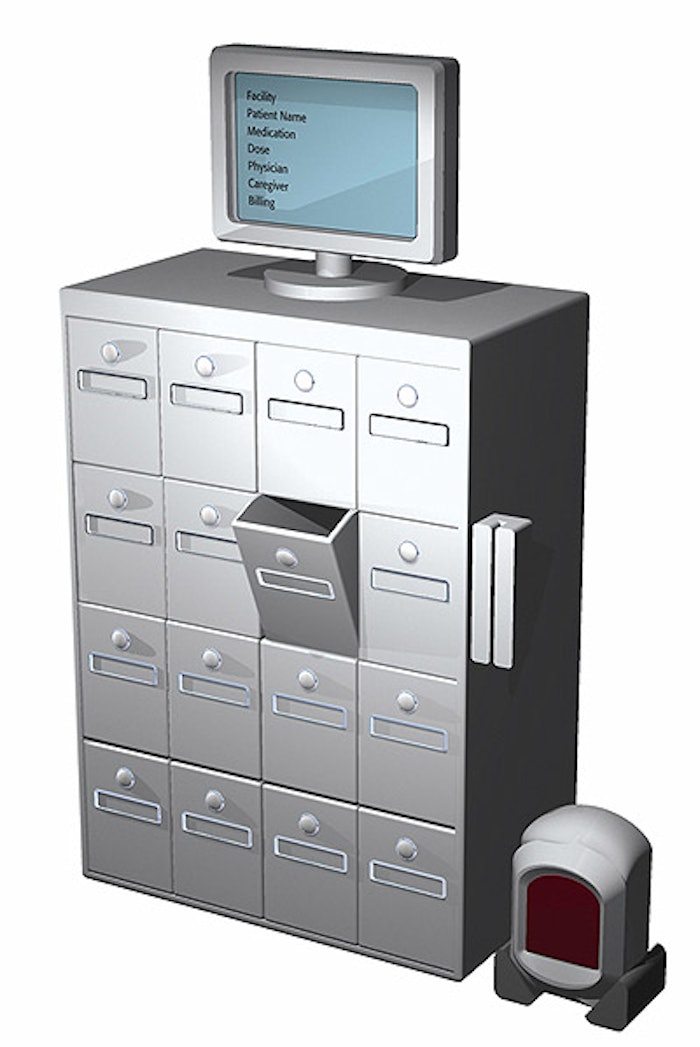 Now major additional concerns of drug counterfeiting and concerns around terrorism bring a new sense of urgency to medical packaging manufacturers and hospitals clinics assisted living facilities doctors' offices and the individual consumer.
Proponents of unit dose packaging like the Healthcare Compliance Packaging Council (HCPC) the National Quality Forum (NQF) and others recognize the role that packaging plays in safeguarding healthcare. And of course various government agencies most notably the Federal Food and Drug Administration (FDA) have very stringent packaging regulations and enforcement.
It is easy to see why the pharmaceutical industry in particular will be one of the drivers of new packaging identification technology like RFID expected to be a viable means of medical packaging traceability. And though RFID is an evolving technology it will be some number of years before it is an individual solution at the unit dose level as it is currently being used at the pallet and case levels due to costs and still to be solved technology issues. We will see bar coding and RFID technologies co-exist for several years.
While safety and compliance are critical issues the drive to keep costs under control and manufacture and package product in the most efficient manner is an additional dimension that manufacturers as well as pharmaceutical distributors pharmacies and others must constantly address. Convenience at the point of usage also drives certain packaging requirements particularly in a hospital clinical or assisted living environment.
A Critical Safety Component
As individual consumers we may not recognize the impact of medical packaging on our quality of healthcare. The opening of a child-proof cap or the familiar blister unit dose packaging on over the counter medicines may be the extent of our daily interaction with medical packaging at least for the majority of us. But when the full extent of the issues facing medical packagers as well as patients and consumers are realized packaging becomes a very real issue that makes increased traceability a requirement.
There are considerable steps yet to be taken to ensure packaging traceability. At this point for example only some manufacturers have affixed unit-of-use barcodes to hospital injectable drugs and/or IV solutions.
Tracing pharmaceuticals from their origin at a chemical plant to the patient bedside is the ideal and may be eventually attainable when RFID is completely embedded throughout the medical packaging world. A more extensive implementation of unit dose packaging particularly in the United States is another packaging solution that offers additional protection.
The Concerns
Traceable packaging can address many safety as well as business concerns. In an ideal packaging environment with full traceability from process to patient (or consumer) these concerns can be addressed:
• Fraudulent Products – Drug counterfeiting is a problem that must be addressed. Internet drug sales contribute to this issue. At this time Viagra is the most counterfeited drug on the market due in part to internet sales. The World Health Organization estimates that fraudulent drugs generate $32 billion dollars in annual earnings for drug counterfeiters. Tracking the pharmaceutical pedigree continues to gain in importance.
• Expired Products – Medicines sold as fresh after their expiration dates is a problem easily addressed if traceable packaging is implemented.
• Diverted Products – Again a system of traceable packaging can keep track of pharmaceutical locations in the complex distribution system.
If we look at a few concerns within clinical hospital or assisted living settings there are several issues addressed through traceability. For example:
• The wrong medicine to the wrong patient – In an assisted living facility it is estimated that approximately 44 percent of the patients require seven or more medications per day. The potential for error is dramatic as are the potential consequences. With the level of medications dispensed in hospitals and clinics on a daily basis making sure the correct medicine goes to the correct patient every time is a critical issue.
• Incorrect Dose – The issues are obvious here and traceability where the dosage is one of the identified properties is a solution.
• Drug Incompatibility – Being aware of other medications taken by patients or conditions like food requirements are concerns that can be addressed to some extent by traceable packaging.
A final perspective to consider on the value of traceable packaging in medicine revolves around the business concerns. These are just a few of the areas where packaging traceability can add value from a business perspective:
• Supply Chain Management – The ability to track inventories ensure proper supplies and improve inventory management are all benefits particularly as RFID packaging becomes available at the individual bag level.
• Inventory Control – A key part of supply chain management tracking inventory throughout the cycle will result in definite cost saving realizations.
• Drug Recalls – The ability to better manage drug recalls is a benefit not only to the manufacturer but to the government as well. Traceability will ease this complex process.
While we have pointed out a few of the concerns and the accompanying benefits that traceable packaging can provide to the medical packaging industry and the consumer there are many steps yet to be taken.
Looking for Remedies
With all of the concerns revolving around medical packaging there are a number of actions in process that are addressing the concerns. The added impetus of concerns about terrorism and the drug supply as well as an increase in counterfeit drugs with the potential for causing considerable harm is driving action on several fronts.
The National Drug Code is a universal product identifier for all human drugs. With FDA involvement this 10-digit code identifies the labeler/vendor product trade package size the specific strength the dosage and the formula for a specific firm.
The implementation of drug pedigree legislation is another step toward safer and traceable pharmaceutical distribution. The states of Florida and Nevada have both passed drug pedigree legislation. Under the Florida Prescription Drug Protection Act wholesale distributors must maintain a pedigree paper that keeps detailed records of individual drugs. At some point as new technology is implemented a further step will be to keep the pedigree electronically through RFID packaging.
The implementation of unit dose packaging is another deterrent to the deliberate or accidental misuse of pharmaceuticals. In quoting from the American Hospital Association (AHA) document describing "Successful Practices for Improving Medication Safety" the Association recommends "fully implementing unit dose systems." Ideally packaged by the manufacturer this can also be done by the pharmacy. The many safety advantages make this tactic highly desirable in the hospital clinic or assisted living environment. The Healthcare Compliance Packaging Council strongly urges unit dose packaging as does the National Quality Forum. The FDA describes unit dose packaging to be the only packaging format that can accommodate bar codes on package labels for each dosage of medication dispensed to patients. Automated Packaging Systems offers a number of polybag solutions for bar coding and unit dose packaging.
The Role of Packaging Technology
Packaging technology must be capable of meeting the growing needs of pharmaceutical and medical packaging in terms of traceability. The growth in the acceptance of bar coding along with the improvements in technology and the printing process are helping to make pharmaceuticals traceable. Bar coding is currently the methodology for tracking unit dose packaging. There are of course technology issues as bar coding requires "line of sight" to be workable. It also requires multiple scans to track a drug from the manufacturer to the patient. It can even require multiple scans within a given facility to track progress to the patient bedside. The problems with wrinkled or damaged bar code labels can also make scanning difficult. In the US the lack of unit dose packaging of prescription drugs from the manufacturer results in bulk shipments with a much higher opportunity for diversion or misuse or counterfeiting. The implementation of unit dose with bar coding is a step toward improved traceability.
The next major technology level will be the use of RFID or "Smart Tags" to track medical packaging. Driven in the retail arena by a mandate from Wal-Mart as well as the Department of Defense initiative RFID still needs to overcome tag pricing levels of near 50 cents per tag as well as costs of installing the infrastructure. Additionally there are technology issues to overcome like successfully reading packaging in metal cans or liquids. The value of realizing higher levels of traceability plus the eventual time and cost savings in supply chain management will make RFID a medical packaging technology choice in the near future. The FDA has already outlined potential timelines for the implementation of this new technology.
Additional anti-counterfeiting technologies are being developed including printing ink additives with forensic traceability and the use of taggants. We also see manufacturers developing different types of drug-dispensing cabinets and automated drug dispensers. These advanced point-of-use systems can automate the distribution tracking management and control of medications can increase security and accountability impact positively the quality of patient care and even improve patient billing accuracy. Perhaps the most significant opportunities will be in the rapidly growing managed-care marketplace where patients receive an average of seven medications per day and the cost of care is critical.
See sidebar to this article: Counterfeiting…A Growing Concern

For more information please go to www.autobag.com
[This advertorial originally appeared in Packworld.com's supplier-sponsored content area.]
Companies in this article