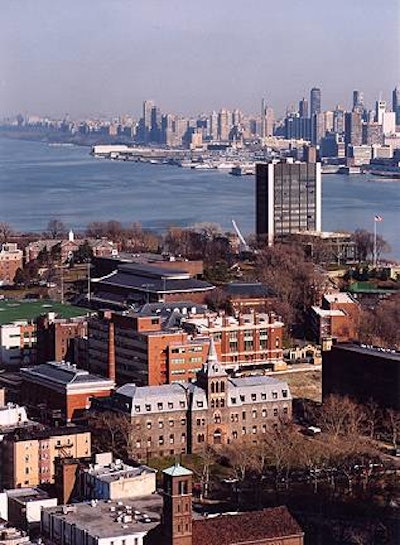 EEC speakers spread the i-word in Secaucus
Not every one of this seminar's 60-odd attendees could tell you what a servo is. But all came away realizing that packaging machinery automation is rapidly integrating not only more servo motors but additional functionalities as well.
Efficiency monitoring vision inspection traceability maintainability supply chain requirements and automation skill standards – all played a role in the presentations and the Q&A at this year's Eastern Equipment Committee (EEC) Seminar in Secaucus New Jersey.
At a glance
This has been the premier annual packaging machinery event of the EEC -- which is a Technical Committee of the Institute of Packaging Professionals – since 1957. It was my first exposure to the work of this dedicated group.
Far from a comprehensive report here are just some of the integrated automation trends identified by ECC speakers.
Education – a gentleman in the audience from Kraft Foods addressed the need for improved packaging automation skills in the work force. He learned from EEC speaker Dr. Richard Berkof of Stevens Institute of Technology that this issue is addressed by the course of engineering studies at Stevens. He also learned that Dr. Ken Ryan is developing a new 2-year curriculum proposal at the Center for Automation and Motion Control at Alexandria Technical College to the SME and NSF.
Monobloc systems – Speakers from IMA and Weiler Labeling both see a bright future for monobloc configurations .
Machine integration -- Weiler's Tom Pituch identified a growing list of functionalities being integrated into labeling machinery with the aid of servos -- such as vision missing label detection bar coding rapid format changes and assembly tasks
Servos for liquid filling -- IMA noted that servos are definitely desirable for filling of many liquid materials such as foaming and highly viscous fluids. This is because customized profiles can be programmed to permit pushbutton recipe changes to optimize filling into various container types.
End-of-line automation -- Skinnetta's Ernst Berndl described various end-of-line solutions including integrated multifunctional case packers. He also advised careful cost/performance analysis of robots with proprietary controllers vs. servo pick and place mechanisms that are integrated into the machine's control system.
Efficiency -- Mark Garvey of Garvey Corporation explored the nature of constraints and questioned conventional thinking about operational efficiencies. He observed from his experience that efficiency is only a useful measure of performance in the context of a particular constraint on a line not the line as a whole.
The state of servo
It was fascinating to note the contrast between participants who considered servos perhaps already so entrenched that their use is a non-issue and others who were not even familiar with the term.
Ideally the day will come when the technology is completely embedded so that you don't even need to know the technology is there to reap its benefits. Of course by then there will be a new wave of technologies to learn in order to remain competitive.
Distinquished speakers
The Conference was also notable for the knowledge and professionalism of its speaker. Keynote was Jim Wagner Editor Nutritional Outlook Magazine. The full list of 2004 speakers follows:
Tom Pituch Weiler Labeling Systems (Labeling Technology)
John Erdner IMA North America (Liquid Filling Technology)
Randy Collins IDC Filtec North America (Laser Coding Technology)
Todd Schrock Smiths Heimann Systems (X-Ray Inspection)
Suzanne Miller Herman Miller Inc. (IoPP Representative)
Richard Berkof Professor Stevens Institute of Technology
John Fitzpatrick Nutec Systems (Hewlett-Packard Printing Technology)
Ernst Berndl Skinetta-Pac Systems (End of Line Packaging Machinery)
Mark Garvey Garvey Corporation (Conveyor and Accumulating Systems)
Ron Lawson SV Research (Vision Inspection Applications for Pharmaceutical Industry)
Susan Calabrese Seidenader (Vision Technology)
For informationon the Institute of Packaging Professionals visit www.iopp.org.
To join or learn more about the Eastern Equipment Committee and their Annual Seminar visit www.easternequipment.org.
For more information contact ELAU Inc. by telephone at 773/342-8400 by email at info@elau.com or on the web at www.elau.com.
For information on Stevens College contact rberkof@stevens.edu.
To learn how you can help improve the availability of technicians with the packaging automation skills you need contact Dr. Ken Ryan at kenr@camc-online.org.
[This advertorial originally appeared in Packworld.com's supplier-sponsored content area.]
Companies in this article
Videos from Garvey Corporation