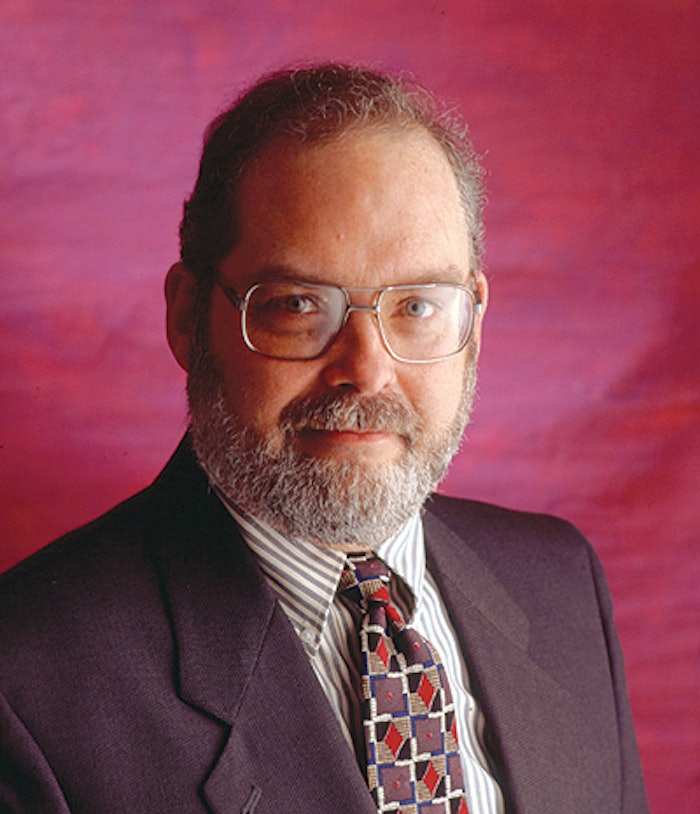 The Class of 2003 inductees will be honored at PEF's Awards Ceremony October 13 at Star Trek: The Experience in the Las Vegas Hilton Hotel, in conjunction with Pack Expo Las Vegas.
For the first time, PEF members cast ballots entirely online.
Orloski is the second Packaging World professional to receive PEF Hall of Fame honors in the past two years, following Lloyd Ferguson's acceptance in 2001.
Currently PW's Executive Editor, Orloski officially began his packaging career with Packaging Digest in 1977 as that publication's first field editor. He was instrumental in remaking the product tabloid into a magazine featuring almost exclusively case histories. In the process, he reported from numerous packaging operations worldwide, expanding packaging knowledge by revealing what packagers do through writing and photography.
In 1994, Orloski served as the chief editor behind the launch of Packaging World where he spearheaded the inclusion of issues-oriented topical stories and reader surveys on subjects as diverse as materials pricing, contract packaging, line integration, and the role of the distributor. These stories served to complement the news and in-plant case histories that create a publication that enlightens readers on what packagers think as well as what they do.
Orloski has helped a broad audience become aware that packaging contributes greatly to a society's well being by extending shelf life, improving barrier properties, minimizing energy consumption, incorporating recycled content, becoming biodegradable, preserving nutritional content, assuring tamper evidence, and being senior-friendly as well as child-resistant. His contributions to expanding packaging knowledge include reporting on career fairs at packaging schools, on machinery engineering education, and on advisory committee meetings. He's also participated in seminars such as PMMI's Train the Trainer, and has judged packages for several competitions.
Today, Orloski edits much of the magazine's copy, writes feature articles, and writes news stories. He also pens "Pipeline," his thought-provoking monthly column that injects personality into the publication and gives readers a seasoned perspective unmatched in the packaging press. His contributions are critical to differentiating PW from other publications that serve the packaging function across a diverse range of industries.
Archibald's 34 years in packaging include positions with resin, converting, and end-user firms including Cosden Oil & Chemical, Mead Packaging, Wilson Foods, Hunt-Wesson, and General Mills. He's judged DuPont Diamond Packaging Awards, served on MSU's Center for Food & Pharmaceutical Packaging Research advisory committee, and taught at General Mills/IoPP Packaging School and at the Army Engineering School. He currently has more than 50 patents and helped develop the Wilson cook-in meat bag and the Go-Gurt container. He's recognized for his machine/material interface savvy, relentless pursuit of cleaner, nonmigrating packaging for food products, and his depth of packaging knowledge.
Armstrong has been involved with virtually every university that has a packaging program for more than 25 years. Many of his contributions to the economic advancement of packaging stem from his work with Sealed Air. He conducts training on distribution packaging and the consultative sales process. He has organized and participated in packaging seminars in the United States, Europe, and Asia, in conjunction with both Sealed Air and ISTA.
Lee is active in the Packaging Machinery Manufacturers Institute and currently serves on PMMI's President's Advisory Council. He was active with the Small Business Assn. of New England, and was one of the founders of the Small Business Foundation of America in 1977. The foundation is now known as the Research Institute for Small and Emerging Businesses, Inc. Lee was a pioneer in the global marketplace for U.S. packaging machinery, recognizing in the '70s that exporting machinery could help insulate against domestic economic downturns. He was a mentor and motivator for those in packaging looking to expand their business into the export arena decades before it became common.
For more information, contact Samara Wolf, PEF Program Coordinator, at swolf@pmmi.org, or call 703/243-5717.
Companies in this article