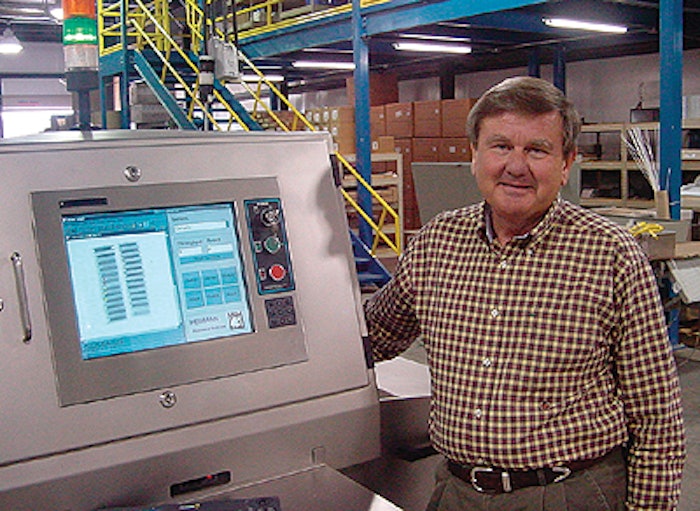 PW: What benefits do you see in X-ray inspection?
Knigge: It's another tool, like metal detectors and checkweighers, that allows companies to improve dramatically from a quality and cost-saving point of view. X-ray inspection systems will significantly improve packaged foods quality by an estimated 25 to 50%, which would also result in a productivity improvement. I've developed a lot of packaging inspection systems, yet I have not seen anything so significant as X-ray inspection. It offers 100% inspection at relatively high speeds and can inspect previously undetectable quality concerns. It would work for any packaged food product. I really can't think of where an x-ray system would not work.
PW: What are specific examples of actual applications?
Knigge: Inspection of packaged felt-tipped markers for missing tips or dry ink or a missing plug on the bottom; counting of packaged diapers and checking to see if any foreign material is present; verification that the correct percent of moisture is present in packaged baby wipes; and inspection of wrapped mini candy bars in bulk at speeds of 7ꯠ/min to see if they are deformed or contain any foreign objects. In food packaging, inspect for foreign objects, product agglomerates, premium inclusion, additives count (i.e. raisins), and conduct checkweighing.
PW: What are common myths about X-ray inspection?
Knigge: That it is too sensitive, sophisticated, complicated, unreliable, and costly—all are misconceptions. And that X-ray systems are dangerous. You get more radiation flying in an airplane than from working at length around an X-ray system.
PW: What future do you see in X-ray inspection?
Knigge: X-ray systems will become the standard end-of-the-line inspection, resulting in dramatic improvement in product quality and system productivity. —RL
Knigge is speaking November 4 at the Conference at Pack Expo in a session titled "Advanced X-ray Inspection."
For more of this interview, see: packworld.com/go/w037