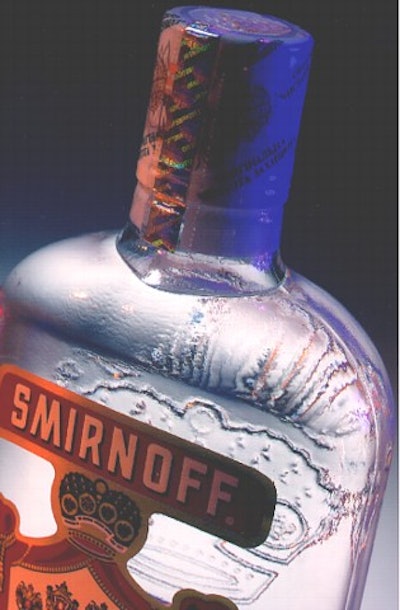 The multi-colored, holographic-like OVD supplied by De La Rue Holographics (Hampshire, England, U.K.) is applied to the label stock from Decorative Sleeves (Norfolk, England, U.K.) using proprietary technology.
The sleeve ensures tamper evidence via a perforation that must be broken to open it. Combined with thermochromic and other specialty security print features, the OVD creates an eye-catching appearance that cannot be photocopied or scanned, which controls counterfeiting.
According to the company, the new design has resulted in substantial growth of the importers' business. The design won the World Star Award for Packaging Excellence from the World Packaging Organization and the Institute of Packaging's Technical Innovation Award. The 0.5 L glass bottle retails for $3.00 to $5.00.
Companies in this article