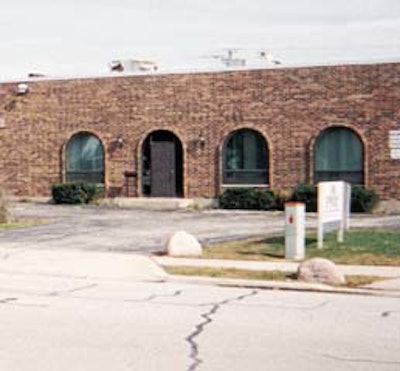 —DuPont Packaging and Industrial Polymers (Wilmington, DE) has announced a price adjustment of an average of 8¢/lb on U.S. sales of ethylene and olefin products. —MGS Machine Corp. (Maple Grove, MN) is moving its affiliate TL Feeding, Inc. (Osseo, MN) to a 10ꯠ sq' facility for the design and manufacture of all MGS' product handling equipment. —Optima Packaging Group GmbH (Schwäbisch Hall, Germany) is uniting its cos. under a common group logo. —Huntsman Packaging Corp. (Salt Lake City, UT) has unveiled a new corporate name Pliant Corp. and associated logo to identify all its divisions. —Weyerhaeuser Co.'s bulk packaging group has opened a new 110ꯠ sq' SpaceKraft® plant in Salem, OR. —KoSa (Charlotte, NC) has launched a new 65ꯠ ton/year packaging resin expansion at its Queretaro, Mexico, site. —Sharp Corp. (Conshohocken, PA) has leased 56ꯠ sq' of warehouse space to help meet its expanding capacity needs. —Proma Technologies (Franklin, MA) will expand its mfg. facility by 15ꯠ sq' and increase its capacity by 35%. —Fischer & Krecke (Fairfield, NJ) has moved its U.S. headquarters to 389 Passaic Ave., Fairfield, NJ 07004; phone: 973/882-9460, fax: 973/882-9469. —Peacock Engineering Co. (Itasca, IL) has opened its third facility in Itasca, IL, encompassing 63ꯠ sq' of refrigerated packaging and storage space. —Chromas (Fort Lauderdale, FL) has a new 12ꯠ sq' headquarters facility at 5300 NW 33rd Ave., Suite 104, Fort Lauderdale, FL 33309; phone: 877/247-6627, fax: 954/973-2795. —Yaskawa Electric America, Inc. (Waukegan, IL) has opened a new 30ꯠ sq' facility in Fremont, CA. —Amcor Twinpak (Mississauga, Ontario, Canada) has opened a new 275ꯠ sq' mfg. facility in Brampton, Ontario, Canada.
Companies in this article
Videos from Yaskawa America, Inc.