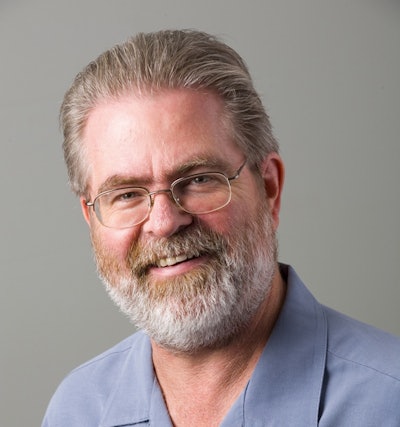 Fact 1: According to an online retail sales forecast from Forrester Research, U.S. e-retail sales are expected to grow from $263 billion in 2013 to $414 billion in 2018.That's a CAGR of 9.5%. The implications for package design? Huge.
Fact 2: The global economy is constantly evolving, which means Consumer Packaged Goods companies are distributing their products in environments they haven't historically been familiar with, and in some of these places the last three miles of the distribution chain might involve a moped or even a bicycle. And let's not even talk about the condition or quality of the roads in some of these emerging markets.
Fact 3: Because the sustainable packaging movement has sharpened everyone's focus on waste, the packaging community is less receptive than ever to episodes of overpackaging.
These are the key drivers behind the Advocate Research & Value Delivery Program, a recently announced initiative from the International Safe Transit Association (ISTA). ISTA, of course, is the trusted source for developing packaging design and test protocols that have become world standards for predictive package testing. A not-for-profit association, ISTA has developed 22 package test protocols used by its 687 corporate members in 431 ISTA Certified Laboratories in 32 countries to predict package performance. ISTA members who benefit from the association's activities fall into four main camps: CPG companies that make and distribute products, carriers who provide the distribution means, organizations that supply packaging materials and services, and testing labs that measure package performance. Without the standards, protocols, and educational programs that ISTA delivers, the business of designing distribution packaging that meets the rigors of the supply chain would not only be more costly and more time consuming, it would also, ultimately, be less effective. After all, a properly designed and tested package is a key element in an optimized supply chain, and ISTA exists for the sole purpose of developing package testing procedures.
Getting back to the Advocate Program, it's a forward thinking initiative that has two primary objectives. The first is to conduct research and data collection that will improve testing and design methodologies to keep pace with the rapidly evolving domestic and global supply chains—see Facts 1, 2, and 3 above. These improvements will serve to minimize the risk of product damage while lowering cost and the environmental footprint of packaging. Objective number two is to identify, define, and implement methods to more efficiently and effectively deliver this information to ISTA members.
To fund the Advocate Program, ISTA seeks to attract investments from packaging stake holders and has set a goal of $2 million by the end of 2015. Companies investing $100,000 or more are designated as Leaders and are invited to name a voting representative to the Advocate Advisory Council to provide guidance to the ISTA Global Board regarding the use of Advocate Program commitments. Organizations may also support the Advocacy Program as Partners with a pledge of $50,000 or as Sustainers at $25,000.
Among the CPG companies that have stepped forward as Leaders are SC Johnson, PepsiCo, and General Mills. I called Jay Slagle, who leads the General Mills Global Cereal Packaging group and also is the firm's voting representative to the Advocate Advisory Council, for his take on the Advocate Program.
"We believe it will allow General Mills to improve our design process and to advance more effective packaging solutions in markets globally," says Slagle. "As for China and Asia Pacific, we think the global economy was a driver behind the Advocate Program. It was certainly a strong consideration for us as we discussed and ultimately determined our level of support for the program. Our need for better methodologies and design tools increases as our business grows in these emerging markets. We need to understand how distribution in these regions compares to our historical markets to understand what changes need to be made to succeed in new markets."
To learn more about this important initiative, visit www.ista.org or phone ISTA President Ed Church at 517/333-3437 ext. 211.