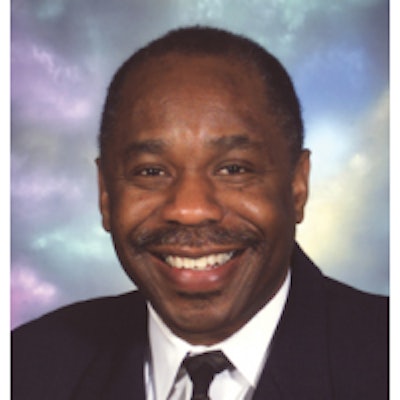 Packaging professionals should take an active role in the prevention of industrial accidents involving pedestrians and forklift trucks (hereafter forklifts). Often, it's palletized unit loads that the forklifts handle, over fixed or variable routes, throughout a facility. That in itself makes it a justifiable concern of packaging professionals. On a personal level, packaging professionals frequently are pedestrians themselves, whether by a visit to a facility or by being stationed at that facility.
The bad news is that forklifts injure, maim, or kill thousands of pedestrians each year. The good news is that such accidents can be greatly reduced (even eliminated) when pedestrian safety is made a priority at a facility and a comprehensive safety program is enacted. The overall approach need not be unduly complicated; in fact, many similarities exist with the pedestrian-vehicular safety principles that we are familiar with in our everyday lives.
Understand the hazards
Avoiding that rundown feeling is an aim of every pedestrian, whether inside or outside a facility; however, collisions between pedestrians and vehicles—in this case, forklifts—aren't the only hazards. There is another: falling loads. The potential consequences to a pedestrian in the vicinity when a load falls from a forklift don't require much imagination. And no pedestrian should ever take a "shortcut" by walking under a suspended load, no matter how much in a hurry or how fleet-of-foot. Then, too, there is the hazard of falling pedestrians, which can result when pedestrians ride the forks or otherwise are transported in a way inconsistent with the design of the forklift.
Directing pedestrian traffic
Traditional crosswalks and traffic signs have their counterparts within a facility. Whenever feasible, it's recommended that there be pedestrian-only areas. In those areas where pedestrian and forklift traffic must coexist, painted lanes can be used to direct the former. Such lanes can be made more effective by the use of floor stencils that warn that forklifts operate in the vicinity, as well as by the use of posted signs that instruct pedestrians to be vigilant. Physical barriers, embedded into or bolted onto the floor, along the outer side of pedestrian lanes, provide an added measure of protection to pedestrians.
Pedestrian's requirements
Most likely, while driving a car, each of us has had to slam on the breaks, but forklifts are not designed for that type of sudden stopping, given the rear counterweight and the practical consideration that a sudden stop can cause the load to become unstable or to separate. Another characteristic of forklifts about which pedestrians might not be aware is the wide arc that the rear of the equipment makes in turning; furthermore, because of rear-wheel steering, the rear can swing around surprisingly fast.
Pedestrians need to maintain a respectful distance around forklifts. In doing so, pedestrians heavily rely on vision and hearing; however, those faculties have their limits which should be acknowledged and augmented.
Pedestrians should be aware of intersections and blind-corners and should look for the presence of convex mirrors as a visual aid. Pedestrians also should stay responsive to flashing lights on the forklift, especially those that indicate that the forklift is moving in reverse. Since being seen can be as important as seeing, pedestrians benefit from wearing high-visibility vests.
Depending on how they are powered, forklifts generate different levels of noise; therefore, pedestrians should not use the absence of noise in believing that forklifts are not close by. Although all forklifts are equipped with horns and many are equipped with alarms that constantly sound while the forklift is in reverse, they compete against other ambient noises, for example, those made by machinery. A pedestrian's hearing—or at least the ability to perceive a forklift's presence by its sound—can be further compromised by the safety equipment requirement of earplugs. Complicating matters further is the phenomenon of habituation: a pedestrian's becoming so accustomed to background noises that some of it is subconsciously filtered out.
Forklift driver's requirements
As does the driver of a car, the driver of a forklift should stay unwaveringly aware of the harm that can be inflicted on a pedestrian should there be an accident involving the two. A diligent driver should not place total reliance on the safety-related devices mentioned in the preceding section; instead, the driver should always be ready to yield the right-of-way, regardless of whether pedestrians are following recommended practices. More than that, the driver should be ever-cynical, expecting pedestrians to do wrong things.
And whenever necessary, a forklift driver should resort to personal communicating. First, the driver should be assured of having the pedestrian's attention. A reliable way of doing that is to make sustained eye-contact. After that, the driver should use whatever combination of words, gestures, and signals necessary to communicate what's being asked of the pedestrian. Lastly, the driver should not move the forklift until the pedestrian has complied.
Implied in all of the foregoing is that the driver maintains a clear view, regardless of the direction of travel; for example, if the height of the load obstructs the driver's forward view, the driver should travel in reverse, while looking backward. If the environment requires, the driver should get down from the forklift to make sure that the area is clear. Additionally, the driver should recruit a "spotter" when needed to provide directional instructions and to keep pedestrians at bay.
Opportunities for packaging professionals
Pedestrian safety is a vital component to a facility's overall safety program. In addition to avoiding loss time and lost production, the prevention of pedestrian-forklift accidents builds esprit de corps in a facility. Pedestrian safety should have the involvement and endorsement of the facility's management, and depending on how a company is structured, some of the policies and procedures might come from "corporate." It makes for opportunities for packaging professionals to gain visibility, both individually and for the packaging function.
Safety committees typically draw their members from a variety of disciplines, so there's no good reason why packaging should not be represented. Packaging professionals should be quick to volunteer to serve on the training portion of safety programs, also. Another opportunity for packaging professionals is to serve on auditing teams, whether the auditing is conducted on internal operations or on supplier operations. In short, there are multiple contributions that packaging professionals can make toward the objective of keeping pedestrians alert and keeping pedestrians upright.
Sterling Anthony is a consultant, specializing in the strategic use of marketing, logistics, and packaging. His contact information is: 100 Renaissance Center- Box 43176; Detroit, MI 48243; 313-531-1875 office; 313-531-1972 fax; sterlinganthony1@sbcglobal.net; www.pkgconsultant.com