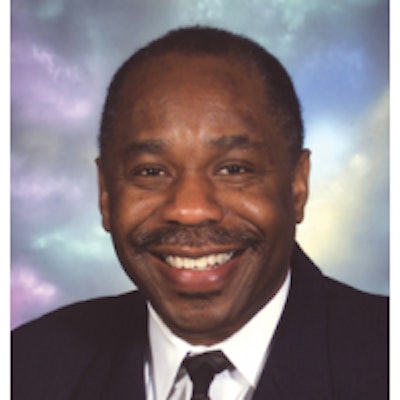 Whether a facility is engaged in manufacturing, processing, or assembly, conveyors are the material handling equipment of choice for intermittent-to-constant movement between fixed points. They're a vital component of a facility's layout, influencing the efficiency and cost-effectiveness of material flows.  Packaging operations, particularly, rely on conveyors, mainly of the belt, roller, and wheel varieties.  They connect stations within a packaging line, feeding and taking away as needed.  They compensate for varying output rates of those stations by sending packages to accumulation tables, for example.  Overall, packages ride conveyors on paths that merge, divert, curve, go straight, go up, and go down. They perform such functions as sortation, inspection, rejection, filling, labeling, loading, counting, and so on.
Despite their importance, conveyors don't always receive sufficient consideration. As an example, a company that believes it's taking a customized approach to the acquisition of a packaging machine might, nonetheless, regard conveyors only as standardized equipment. If the packaging machine is a replacement, that company might retain the old conveyors, unaware that the match might not be optimal.  Worse is a company that patches together sections of conveyors from wherever in the facility (or storage) they can be spared, resulting in a makeshift conveyor system.  
It all makes for opportunities for packaging professionals, who, with a fundamental understanding of conveyors, can contribute to lower costs, higher productivity, and higher profits.  Professionals need only apply to conveyors the same requirements that should be made of any major equipment investment: flexible, energy-efficient, reliable, safe, cost-effective.
Flexible.  Since conveyors are a long-term investment, they should serve the user's needs throughout that time.  Whereas changes are inevitable, their nature must be predicted at the time of equipment acquisition, if the conveyors are to accommodate future needs. How might the packaging change as to type, or, within a given type how might the physical characteristics (length, width, height, weight) change? 
 Many companies have gone public with commitments to source reduction, but they should be aware of possible effects on conveyor performance.  Lighter packages might not be able to be conveyed at former speeds to filling stations, for example, because such packages are more prone to topple.  Higher and tighter guardrails might be needed.  Similarly, a conveyor that performs intermittent movement, say, in positioning packages under filling heads, can be adversely affected by lightweighting.
Ease-of-changeover, as called for by running different packages (or different versions of the same package), goes hand-in-hand with flexibility.  A valuable feature toward that aim is modularity: sections designed to be quickly and easily combined and recombined.
 Energy-efficient.  Gravity is free; however, for those many situations wherein only a powered conveyor will do, try to pick one that is energy-efficient.  A company can start with the type of power unit.  A unit powered by direct current (DC) instead of alternating current (AC) can save energy.  Beyond that, components (motors, drives, transmissions, gearboxes, controls, and an ever-widening array of bells and whistles) can be designed and matched with energy-efficiency in mind.  True, greater energy efficiency typically is reflected in a higher purchase price. But it behooves the purchaser to calculate how soon that upcharge will be recaptured in lower energy costs.
 Fortunately, a packaging professional need not be an energy expert.  Any professional who is aware of the potential for energy-savings can inquire into what extent that potential has been acknowledged and realized thus far.  From that starting point, the professional can call upon equipment manufacturers, sales representatives, trade associations, or whatever other informational resources might be needed to supplement in-house capabilities.
Reliable.  Call it the ability to fulfill expectations.  Investigating the reputation of a conveyor supplier should go beyond its website, promotional literature, a polished sales presentation, and even a visit to the supplier's facility.  Nothing substitutes for knowledge about present installations. 
Can the supplier arrange for such a visit?  Does the supplier have any objections to direct dialogue between a potential customer and present customers?  And if such access is achieved, the dialogue should be with present customers that are as similar to the potential customer as feasible.
Safe.  Conveyor accidents occur each year, costing involved companies considerably, in terms of lost productivity, workers' compensation, and sometimes OSHA fines. The hierarchy of safety principles instructs that, first, safety hazards should be designed out; however, no matter the degree of achievement, there remains an inherent danger, owing to the fact that conveyors have moving parts.   The hierarchy's second instruction is to use safeguards; as such, conveyors should have lockouts, guardrails, and similar features. 
Not every aspect of safety, however, can be factory-ordered.  The user company should have safety policies that include employee training.  There are federal government-compiled statistics on industrial accidents and their attendant circumstances, categorized by type of equipment.  It's a good reference source to assure that employee training, at the very minimum, addresses the most common causes of accidents.  
Cost-efficient.  Although all of the preceding discussions have cost components, cost-efficiency is a measure of the ongoing, overall cost of owning and operating the equipment; as such, it tells a would-be buyer to consider more than the purchase price.  A major component of cost-efficiency is maintenance.
It's easy to be enamored of "cutting-edge" technology; however, the most useful technology simplifies rather than complicates. Technology directly affects the type of maintenance required and the skill level of maintenance personnel, and, therefore, should be a factor in evaluating the equipment's cost-efficiency.  Even so, there's no such thing as maintenance-free equipment; therefore, the user company should have maintenance policies that establish employee training, frequency of inspections, and records-keeping.  A sometimes overlooked component of good maintenance is parts inventory.  Determining which parts should be kept on-premises can be the difference between a short and extended stoppage.
Summarizing, in regard to conveyors, the old, often-given directive of "Keep moving, there's nothing to see," should be rephrased to, "Keep moving, there's plenty to see." Plenty to see, such as the smooth flow of products going out the door and profits coming in.  So if the reader has been left with the impression that the wrong conveyor system can stop operations in their tracks, then good. That's exactly what I meant to convey.
Sterling Anthony is a consultant, specializing in the strategic use of marketing, logistics, and packaging.  His contact information is: 100 Renaissance Center- Box 43176; Detroit, MI 48243; 313-531-1875 office; 313-531-1972 fax; sterlinganthony1@sbcglobal.net; www.pkgconsultant.com