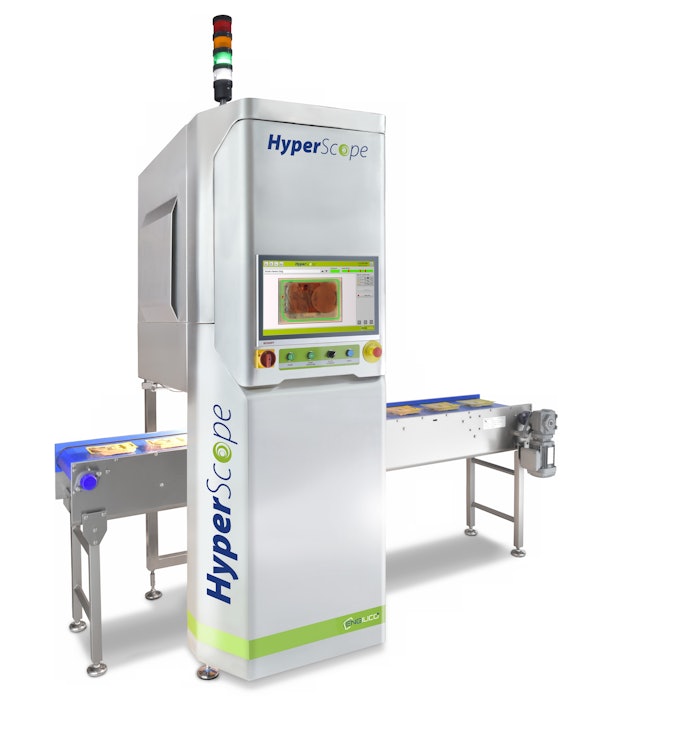 Automatic detection of contaminated seals is important for both food safety and production automation in packaging. For standard vision systems, inspection of the seal of packages having printed top film is very difficult as the printed film is non-transparent and/or has the same color as the contaminant itself. Engilico hyperspectral camera technology  makes it possible to identify substances with different compositions, including plastics, paper, meat, fat, or liquids with a much higher contrast than traditional vision-based camera systems. In addition, when printed film is used, hyperspectral is the only imaging technology that detects contamination through the film.
PACK EXPO Connects – November 9-13. Now more than ever, packaging and processing professionals need solutions for a rapidly changing world, and the power of the PACK EXPO brand delivers the decision makers you need to reach. Attendee registration is open now. 
Engilico notes the following details regarding its innovative technology:
• HyperScope measures a profile over a broad wavelength range; every pixel is analyzed individually and differences in materials or composition are detected; as a result, a region with contamination has a different spectral profile than where the seal is correct
• Depending on the camera type, this ranges from visual 400 nm) over near-infrared (950 nm) to short-wave infrared light (1700 nm)
• The spectral profile is built from the reflecting light and has information on the sort of material for every measured point of the sample
• Substances such as plastics, meat, fat,liquids can be identified in different wavelength bands
• The near-infrared light is reflected through the sealing film, even when printed
Go here for a demo of this innovative technology.
Companies in this article