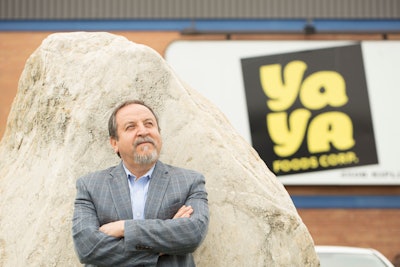 Yahya Abbas has a degree in civil engineering from Great Britain. It's hardly surprising, then, that the 59-year-old President and CEO of beverage contract packager Ya YA Foods in Toronto, Canada, still considers himself to be more of an engineer than a pen pusher. "I am a facilitator," he explains. His philosophy is to not simply wait and see which challenges happen to come his way, but instead to seize the initiative and actively anticipate the needs of the market. "I invest and generate capacity; our customers then come to us of their own accord," he says.
Indeed, almost all of the big beverage brands have their products bottled by Ya YA Foods. "Our clients include the world's top-10 beverage brands," says Abbas. "Some of them have been our customers for 30 years." During this time, Ya YA Foods has developed a number of innovative products and a host of different packaging types and now has a wealth of experience in filling sensitive beverages such as high- and low-acid products.
Read these related stories from Packaging World magazine:
"Beverage is plant-based, inside and out"
"PET bottles are making waves in the liquid dairy industry"
"Dairy is First in South Africa to Use Bio-Based Closure"
Initially, Ya YA Foods filled high-acid products such as juice, smoothies, and tea. Later, as the trend for low-acid products grew, the company increasingly concentrated on plant-based dairy beverages made from peas, soy, and cashews, for example, as well as on animal dairy products. A maple water—a typical Canadian product—is also being bottled in Toronto at the moment.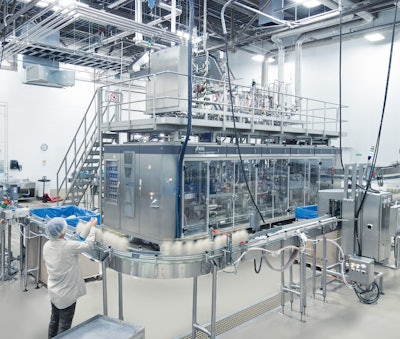 There is a high demand for quality aseptic processing and packaging in PET containers for these sensitive products, Abbas relates. "Our maxim is to not only meet the regulatory requirements of the FDA or GMP, for example, but also exceed them," he says. To do this, Ya YA Foods has 250 highly qualified employees. Besides investing in basic and advanced training of its personnel, the company also makes use of modern measurement systems and manufacturing technology. Using highly automated lines, Ya YA Foods' bottling plant needs only 65 machine operators to produce a daily output of approximately 1.5 million units.
Ya YA Foods procured its first bottling equipment in 1992 from KHS predecessor Holstein & Kappert. In 2010, Abbas invested in a KHS Innosept Asbofill ABF 71 TWIN aseptic filler with a capacity of up to 24,000 1-L bottles/hr, from KHS's American subsidiary. Originally equipped with two sealing machines for film/foil seals, both machine parts have since been converted to screw caps to satisfy growing market demand.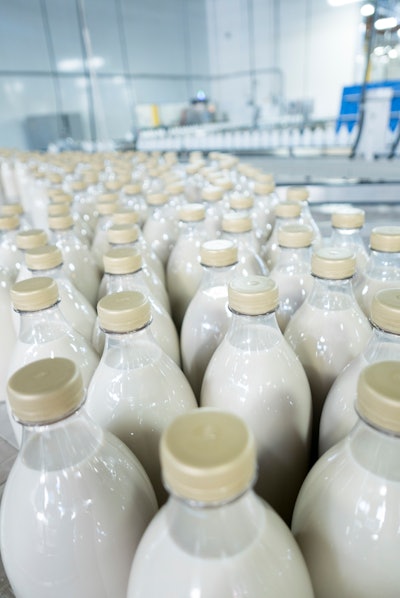 Since the equipment was installed, Abbas says it has provided reliable adherence to hygienic requirements as well as flexibility. "Format changeovers in the filler area are quick and trouble free," he says. "KHS gave us the best option back in 2010, and nothing has changed in this respect. This is a very good system, and our partners excel with their extensive expertise and many outstanding ideas."
In June 2018, Ya YA Foods began operating a second KHS aseptic line for up to 12,000 1-L bottles/hr, on which smaller batches are also produced, helping to procure new customers. According to the company, approximately €13.3 million (approximately US$14.5 million) has been invested in KHS technology to date, including another KHS aseptic line installed and commissioned in September 2019 that offers new technology and greater efficiency than Ya YA Foods' other machines.
Companies in this article