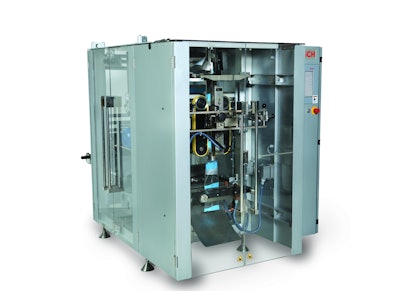 San Pedro de Macorís is familiar to many as one of the largest cities in the Dominican Republic, and to some, it is recognized as the birthplace of some of the greatest baseball players in Major League Baseball. But for those who live there, San Pedro de Macorís is known as home base for César Iglesias, a 100-plus-year-old company that brings its own distinct value to the island's locals and its visitors.
The business was launched in 1910 by César Iglesias Freire, a native of Galicia, Spain. Since then, the family-owned company has expanded to become the Dominican Republic's major producer of basic household products for the small local stores known as colmados. César Iglesias produces most of the essentials—such as toilet paper, bottled drinking water, bars of soap, laundry detergent, wheat and corn flour, and ramen noodles, to name a few—that are found in colmados, supermarkets, and even restaurants, hotels, and resorts.
The company operates 21 factories, employs more than 2,000 people, and has a portfolio of 27 brands. It is also deeply involved in the social economics of the island and supports the local community not only by providing food for their tables, but also by sponsoring the local baseball team, Estrellas Orientales.
In 2016, to provide higher-quality products to the many consumers who use them each day, the company replaced its existing vertical form/fill/seal machinery with new equipment from Bosch Packaging Technology.
Baggers provide maximum flexibility
Bosch first worked with César Iglesias more than 20 years ago, providing bag sealers that are still being used today for the company's detergent products. Given the reliable performance of those machines and its continued good working relationship with Bosch, César Iglesias reached out to Bosch when it was time to upgrade its vf/f/s equipment.
With César Iglesias's existing process, single-serve breakfast cereal bags were filled using vf/f/s bagging equipment, after which the bags were manually glued onto a strip of cardboard for display/dispensing. This involved a significant amount of labor and material, as operators had to use a glue gun to attach each bag to the board to create a functional display for supermarket shelves. Once in the colmados though, the bags did not peel nicely off the cardboard, and because of weak seals, oftentimes the bags would tear at the top. This not only created a significant amount of product loss, but it also negatively impacted the experience consumers had with the brand.
To examine the issue, a team from Bosch and its agent, Tecno Empaque, visited César Iglesias. They explored new ways of presenting the single-serve bags at the point of sale and ran tests at Bosch's vf/f/s test lab in New Richmond, WI. They then recommended that César Iglesias produce the packaging as perforated chains of bags using the entry-level SVI2600 intermittent vertical bagger.
The SVI 2600 is designed for mid-speed, standard bag styles, including pillow, gusseted, and block-bottom, and can package a range of products such as snacks, grains, confectionery, pet food, cereal, pasta, and non-foods. The bagger uses rollstock—either preprinted or blank—in widths from 2.4 to 10.2 in. for pillow bags, and 2 to 9 in. for stand-up gusseted bags.
The machine at Cesar Iglesias produces a pillow-style bag in four different sizes. The smallest—20 g—is produced in a perforated chain comprising six, eight, or 12 single-serve bags that the customer or seller can tear off at point of sale. The larger bags, in 40-, 210-, and 425-g sizes, are not attached to one another. While Cesar Iglesias will not reveal the speed at which it is running the machine, the SVI 2600 can operate at speeds to 120 bags/min.
César Iglesias was so pleased with the quality of the new vf/f/s machine that it then purchased a complete packaging line to meet growing demand for its single-serve and full-size bags of Cornflakes (Azukitas), Chocolate Balls (Chocolitas), and Fruit Loops (Frutiaros) cereals.
"We were 100-percent satisfied with the first investment in Bosch's vertical form, fill, and seal machine," says Jesús Feris, Technical Director at César Iglesias. "The technology is incomparable to our previous equipment in terms of efficiency, bag shape and appearance, accuracy of the seals, hygiene aspects, including cleaning, and more."
The new line includes two additional SVI2600 baggers, producing the same bag styles as the first SVI 2600 acquired by César Iglesias as well as an SVI 4020 LR intermittent bagger, for 1,810- and 2,260-g gusseted bag sizes, third-party vibratory conveyors, multihead scales from Yamato, metal detectors from Safeline, and mezzanines.
The SVI 4020 produces a range of bag styles, including pillow, block-bottom/gusseted, corner-seal with longitudinal seal, full-corner seal, Doy-style, with or without reclosure, and three-sided formats, with a maximum width of 400 mm. The machine has a top-rated speed of 100 bags/min.
A home-run solution
The new machines deliver multiple benefits that ultimately result in more robust packages and less machine maintenance. Featuring gentle vibratory channels that minimize product waste and simplify portion control, the machines provide both time and cost savings. Furthermore, the precise dosing of the weighers is designed to minimize opportunities for sugar contamination, which could result in jams on the line and halt production.
"Using the SVI 2600 is extremely simple, and our operator is able to change the film very easily," says Feris. "Cereal can be a tricky product to package, but the machine allows for a seamless changeover and production ramp-up from one type or flavor to another, increasing the ease of overall operation. It can also manage a large variety of products, allowing for easy changeover on the forming tube to switch from one product to another and better integration with the multihead scale and metal detectors. Bosch also provided us with a local Spanish speaker to oversee the project and ensured a seamless transition with the operational staff."
To guarantee the process was executed efficiently and effectively, Bosch managed the integration of the SVI machines with the suppliers of the multihead scale, vibratory conveyor technology, and mezzanines.
Incorporating the SVI machines into its production line has allowed César Iglesias to tap into new markets in the Dominican Republic as well as other countries such as Jamaica and Guatemala. The packaging machines' ability to respond to César Iglesias's needs has changed the company's packaging and process for the better. For example, the single-serve bags are no longer glued onto the cardboard strips, which makes the packaging process more efficient and enables César Iglesias to move its employees to other tasks.
In the end, César Iglesias found a solution that produces high-quality bags for its top-selling products and gained added value from local support throughout the integration process. With that in mind, the company is already planning to swing for the "supermarket fences" with new products that can simplify the everyday lives of the islanders.
Companies in this article