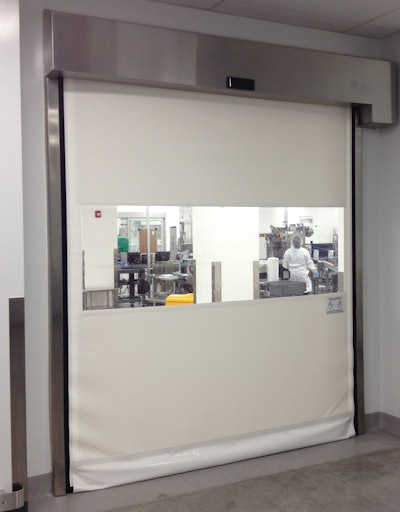 The need to maintain a clean, safe, and efficient supply chain is consistently a top-of-mind need for producers and packers worldwide. To stay ahead of increasing costs and demands, pharmaceutical contract packer Packaging Coordinators, Inc. will join industry leaders at Pharma Expo to see up close the latest technology available to meet today's—and tomorrow's—needs.
When they're at Pharma Expo 2014, Nov. 2-5 at Chicago's McCormick Place, co-located with Pack Expo International, PCI executives and their industry peers will get a firsthand look at new technologies and solutions for meeting the growing demands of their pharmaceutical, nutraceutical, medical device, and biotech clients.
"Pack Expo is a convenient and efficient way for PCI to stay abreast of the latest technologies that will keep us competitive," says Russ Stevens, PCI's Senior Manager for Facilities Engineering and Maintenance. "Not only can we see how new technology can help us now, but it provides a chance for us to talk to the same tech manufacturers about our future needs. Our ability to talk with manufacturers and see the product firsthand is very beneficial, and of course the location is extremely convenient."
In the pharmaceutical and healthcare markets, PCI provides customized packaging services for several delivery forms including oral solids, powders, and parenterals at its 14 sites in North America and Europe. Providing packaging for global markets in excess of more than 100 countries, PCI supports clients in bringing more than 50 products to market each year.
As a contract packager, PCI works with clients from the earliest stages of clinical development through to commercialization and ongoing commercial supply. Ensuring an environment that implements current Good Manufacturing Practices (cGMPs), alongside appropriate design, supervision, and control of manufacturing processes is critical to preventing particle contamination that can threaten the safety and integrity of pharmaceutical products.
Sanitary doors for PCI cleanrooms
As an example of how PCI integrates new systems and technologies into its operations, Stevens points to the search for improved sanitary doors for the cleanrooms at its Rockford, IL, site, which includes 1 million sq ft at nine facilities. Because some rooms require a higher level of isolation and containment than others, PCI needed doors that would isolate air infiltration, minimize potential contamination, and ensure compliance with safety requirements. The search ended at Pack Expo 2010, where the company found ASI Technologies, Inc.'s 415 Iso-Roll high-speed CleanSeal doors.
After a demonstration of the company's doors, PCI executives were confident that they had found the right technology to meet their needs. Compliant with cGMP, FDA, and European Medicines Agency (EMEA) safety standards, ASI's doors provide the right barrier between PCI's packaging suites, enhancing efficiency and preventing cross-contamination and maintenance issues. And, with no special training or mechanical knowledge required to operate the doors, PCI had a seamless transition to the new technology and easy day-to-day traffic flow between the packaging suites.
The doors feature stainless-steel components for easy cleaning, and a safe and soft bottom edge that flexes harmlessly if a worker bumps the door while passing through. Also, the doors' breakaway capabilities allow them to automatically reset to keep traffic flowing and increase productivity. The standard photoeye feature and motion sensor in the side frames automatically reverse when the door comes down, allowing for the easy passage of workers carrying delicate materials.
"Pack Expo provides a great opportunity for the PCI team to identify solutions for our daily challenges," says Stevens. "We continue to grow and expand our operations across our sites in North America and Europe. We're excited to find new technology that will help us continue advancing our operations."
Companies in this article