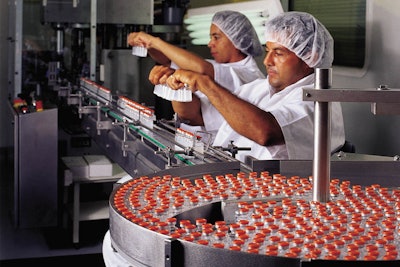 Novo Nordisk's Brazilian site in Montes Claros has implemented PAS-X V3.1.5 from Werum IT Solutions AG. With 18 production lines in five process areas, including lines for formulation, filling, inspection, assembling, and packaging insulin pens, and two lines for tablet packaging, Montes Claros is one of the largest sites for Novo Nordisk, a world market leader in diabetes care.
PAS-X was rolled out with SAP in the context of the global PS @ SAP program, Novo Nordisk's largest ever IT initiative to install a globally standardized ERP/MES solution across all production sites. Montes Claros has been the fifth site on the PAS-X rollout plan. Since PAS-X V3.1.5 covers all major functionalities out of the box, only minor customizations were made.
"Werum's support as we went live was excellent, for example putting people on site short-term and providing support whenever needed," says Roberto Soares Toledo, Novo Nordisk's Project Manager in Brazil. "Since PAS-X is so flexible, user-friendly, and intuitive, it's possible to begin with the basics and then build on these, learning to use PAS-X step by step."
The next stage of the PS @ SAP rollout is already underway, with a PAS-X installation at Novo Nordisk's site in Tianjin, China.
Werum IT Solutions AG is an internationally supplier of Manufacturing Execution Systems (MES) for the pharmaceutical and biopharmaceutical industries. Its PAS-X software product is said to be used by 17 of the world's top 30 pharmaceutical and biotech companies in more than 700 installations.