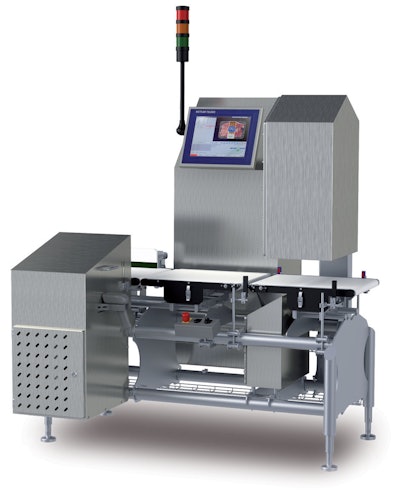 A leading manufacturer of machine vision inspection systems used in a variety of industries, Mettler-Toledo CI-Vision Division is in the process of making a significant shift in its approach to machine control. According to CI-Vision marketing manager Henry Ostholtoff, it's a shift away from PLCs to an approach that is more PC-based. This shift, Ostholtoff adds, emphasizes controls components supplied by B&R—from servo motors to drives to software to industrial PCs.

"We're a global company," explains Ostholtoff. "If we produce equipment for a J&J or P&G or Unilever here in the U.S., we want to produce the same kind of equipment for Germany or Asia. We want a simplified platform that is the same in all of these markets, and that's one of the things we see in B&R. And besides, we think the speed and computing power available to us in B&R's controls technology puts fewer limits on us than other options out there.

"Take product tracking, for example. We wanted data from multiple inspection stations to flow into one controller. In the past we were limited to four inspection stations per PLC, and a handshake among PLCs would have to aggregate the total data picture. With a controller from B&R, the data from up to 32 inspection stations can all flow directly into the one controller, which eliminates the handshake. This means our customer gets better, more accurate, more usable statistical data on packages going through the inspection stations. It becomes an easily digested analysis."

A good example of the kind of machinery in which CI-Vision is now implementing B&R controls architecture is the CLS Series, which offers complete inspection of food packaging, including print verification; bar code identification; inspection of label or film for presence, position, and accuracy; and detection of contaminants in the seal area. The controller now specified on this CLS series of machines is the B&R APC910, which is based on the latest Intel Core i technology.

"This controller has Intel's Ivy Bridge processor, which was just released in June," says B&R's Patrick McDermott. "It lets CI-Vision perform some really high-level processing."
Companies in this article