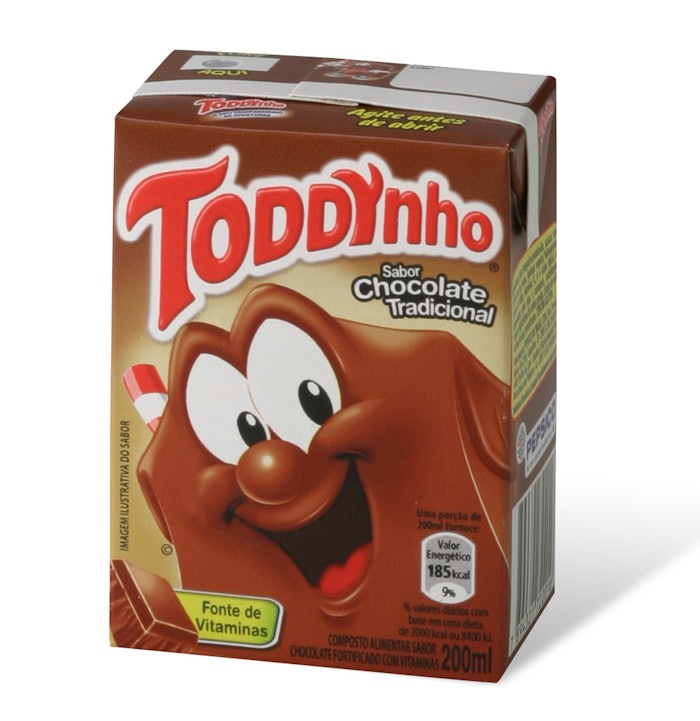 To broaden the range of packaging solutions PepsiCo Brazil can provide, the company has acquired a CFA 712 filling machine from SIG Combibloc for its Palmares (Alagoas) production plant. The new equipment will aseptically fill Toddynho chocolate drinks in combiblocSmall liquid-carton packs.
According to the head of marketing of SIG Combibloc in South America, Luciana Galvão, "The key factors in PepsiCo's decision to work with SIG Combibloc were the high performance and the low wastage rates of our filling machines. New business opportunities to bring this partnership even closer are being discussed already."
In Brazil, milk drinks are hugely popular, and continue to show positive rates of growth. According to analyses by Canadean, in 2011 the milk drink category generated a volume of 460 million liters in Brazil—that is an increase of more than 12% over the previous year. And the future looks bright as well: Over the next four years, SIG Combibloc says that further growth of 10.5% per year is expected. Chocolate milk drinks are especially popular in Brazil. At 90%, chocolate-flavored products make up the bulk of sales in the milk drink segment. Eighty percent of sales are in small carton packs.
PepsiCo is one of Brazil's market leaders in the milk drink segment. The Toddynho chocolate drink has been available in Brazil since 1982, and Toddynho-brand products have joined the ranks of popular classics. The drinks created a revolution in the Brazilian market, kick-starting the entry of a new product segment: ready-to-drink UHT (ultra high-temperature processed) milk drinks. The success of the chocolate variety soon prompted the company to launch more flavors; light, Napolitano (chocolate with strawberry and vanilla), and Brigadeiro (a traditional Brazilian chocolate specialty) varieties followed.
Since February 2012, Toddynho-brand milk drinks have been selling in Brazil in combiblocSmall 200-mL liquid cartons with a drinking straw.
Companies in this article