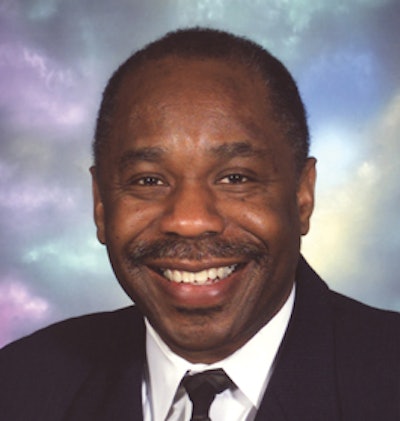 The retail environment is a game of poker with CPG companies betting on the competitiveness of their individual products. The retail version of the game, however, differs, in that, rather than shield their hands, players reveal them, willingly and challengingly──at least that's true regarding the packaging. For a wide diversity of product categories, an ace can be the tube-style, paperboard folding carton. There are many ways to play it, relative to material, design, production, and other considerations. Following are some insights that can strengthen one's game.
Board-certified
Although there is disagreement about at what thickness paperboard starts──some say 10 points (.010 inches) and others say 12 points (.012 inches)──there's total agreement that the type of paperboard is critical to the performance and aesthetics of a folding carton. But in these times of tight profit margins and sustainability, choices are not as self-presenting as they might have been in the past.
Solid bleached sulfate (SBS) offers an excellent combination of performance and aesthetics, at a higher price than alternative substrates. SBS's strength allows it to be scored and folded easily. Both sides are white, but one side is coated to yield a bright, smooth surface for eye-catching graphics. SBS is a favored choice for products that rely on an upscale, high-quality presentation.
Solid unbleached sulfate (SUS) concedes something on aesthetics because one side remains kraft-colored; however, the other side, coated, is white although less bright than SBS, and has decent printability. On the credit side, SUS's strength not only excels in scoring and folding but also makes that paperboard suitable for heavier products.
With SBS and SUS, strength characteristics are expressible in such measures as tensile strength, stiffness, and puncture-resistance──to name a few. Those measures, in turn, bear a relationship with the basis weight and thickness of the paperboard. Within a given type of paperboard, source-reduction efforts need to respect performance requirements. And between types of paperboard, source-reduction can be pursued by trade-offs among strength characteristics; for example, a thinner SUS can replace a thicker SBS (contingent upon acceptable aesthetics).
Paperboard, deriving from a renewable resource, has sustainability credentials; however, recycling poses challenges to folding cartons, more specifically, to folding cartons of recycled content. Such folding cartons are less expensive than SBS and SUS, but not as strong and not as visually appealing; clay coated newsback (CCNB) is an example. The uncoated side is grey and the coated white side can be printed for moderate-quality results. Because of the inconsistent quality (and quantity) of the recycled content, both sides of CCNB folding cartons can vary in color, across production runs. But recycled newspaper contains mineral oils from printing inks and those oils can migrate into foods, a definite concern for that industry.
Drawing a blank

Folding cartons are made from blanks that are shipped flat. Blanks are cut from a press sheet and scored to produce the lines along which the cartons are folded. As part of the production process, blanks are folded (i.e. pre-broken) along the scores for greater machinability later when the blanks are formed into cartons. The efficient utilization (versus the amount of scrap) of the paperboard that comprises the press sheet is a function of how the blanks are laid out on the press sheet, but more so of the design, with the standard reverse-tuck being the design yielding the best board utilization.
By design

Beyond the standard reverse-tuck is a stable of other designs, going by varied and sometimes exotic names as: French reverse-tuck, airplane style straight, and quad lock bottom. Designs vary as to: the orientation of the closing flaps; the degree of overlap (full or partial) of the bottom seal panel; whether the carton is reclosable; whether the carton has a "window;" etc. Additionally, designs should take into account certain relationships; for example, the scores to be pre-broken inline should not be placed at the glue flaps because such placement would interfere with folding the carton. Another example is the direction of the grain in the paperboard, which, among other things, can affect the carton's susceptibility to bulging. That's why some cartons have the grain running horizontal along the panels. Folding carton design considerations might seem dauntingly complex but they always should start with an evaluation of the needs of the product to be contained and from there should proceed to a matching of those needs with the style of carton. Incidentally, that matching takes on an additional wrinkle when the carton is a secondary package, since there are sustainability-motivated critics who push for the elimination of such packages.
Hands-on, or not

As to getting the product inside the folding carton, many circumstances lend themselves to manual operations, but more are automated, utilizing machinery that erects the cartons, fills them, and closes them. Machinery inserts the product into the carton either vertically or horizontally. Vertically-fed machinery utilizes gravity but horizontally-fed machinery requires a conveyor to deliver the product and a means to push the product off the conveyor and into the carton. All of the previously discussed factors concerning paperboard and design impact the speed and efficiency with which cartons run on machinery.
CPG companies want carton designs that can be run on existing installations. For start up operations, however, companies give the edge to suppliers that can deliver machinery and cartons. Then, too, contract packagers that specialize in folding cartons fill an important niche. Returning to the analogy to poker, the retail version is not one in which the player should go it alone. Indeed, in playing one's cards, having competent partners to assist and advise is not only smart but no one can call it cheating.
Sterling Anthony
is a consultant, specializing in the strategic use of marketing, logistics, and packaging. His contact information is: 100 Renaissance Center-176, Detroit, MI 48243; 313-531-1875 office; 313-531-1972 fax;
[email protected]
;
www.pkgconsultant.com
.