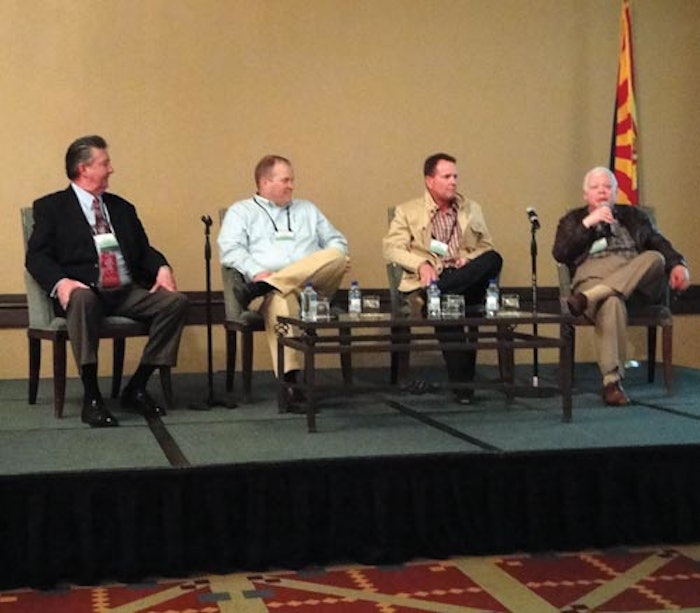 The pressure on consumer packaged goods companies to get the right product out the door in the right volume at the right time has never been more crucial than today in responding to ever-shortening windows in which to sell products to consumers. Unnecessary downtime or other delays equal missed opportunity.
Contract packaging is playing a huge role in helping CPG companies meet these demands, and it's clear after listening to discussions at the Contract Packaging Association's annual meeting in February in Tucson, AZ, that there is a sizeable amount of opportunity just waiting to be explored out there.
How to harness it? Well, Jeff Hayzlett of The Hayzlett Group mentioned in an engaging opening keynote (delivered very effectively via videoconferencing) that a good start is understanding that the average adult's attention spans a mere 8 seconds. How you use those fleeting moments can make all the difference in forging an effective CPG company-contract packager relationship.
Second, and often overlooked, is a tip for both the packaging services buyer and the services provider. Hayzlett, former chief marketing officer at Kodak, says to ask yourself this question: What are your conditions of satisfaction? In other words, know very clearly what it is you want to achieve in a relationship. Don't waste time in unfulfilling relationships, Hayzlett says, adding, "If there is no value to you, move on. It's okay to walk away from a customer."
A third best practice, Hayzlett says, is to "cause tension" within your company and your relationships in the supply chain. "Healthy tension is a very good thing because we're getting something better than we had before." Such tension includes discarding individuals or even companies that Hayzlett describes as "the slowest common denominators," those who don't add value to the operation.
A recurring theme for both Hayzlett and another presenter, Kate Koziol, president of K-Squared Communications, is the need to develop the skill of being a good listener. Koziol, whose firm has counseled Fortune 100 companies as well as service providers, says that "If you listen carefully, then you can customize the conversation to meet your customer's needs going forward. The conversation is about them."
Such an approach would seem to be a critical advantage for busting through the obstacles that are inherent in getting the various players on the same page for quickly and efficiently designing, packing, and distributing a CPG company's new or restaged product on very short notice to meet unrelenting retailer and consumer demands.
Another key area that both service buyers and service providers need to play closer attention to, says Chicago attorney-at-law Eric Greenberg, is quality control. "It's a more important time than ever to emphasize quality control and safety for the products you package," Greenberg told the audience.
Why? One reason is the new crackdown on food safety—an area of great interest to food product companies and their contract packagers. President Obama in January signed the Food Safety Modernization Act into law, giving the Food and Drug Administration additional power to take on food borne illness—before it occurs. The new law marks the first major change in food safety regulations since 1938, and it provides the FDA with additional authority to inspect food, implement recalls if a product manufacturer doesn't voluntarily stop selling tainted products, trace food outbreaks to the source, and increase food inspections.
Greenberg, by the way, says the new law doesn't affect meat and poultry companies, because they are regulated by the U.S. Department of Agriculture.
CPA fall workshop
The association also used the occasion of its annual meeting to announce a fall educational workshop for members only. The workshop will be in late October to early November in the Chicago area.
Topics will be grouped in tracks by primary job functions (i.e., operations, maintenance, and quality managers, etc.).  The association is looking for subject matter ideas from members, and it plans to have the program agenda finalized by the end of May.
Members having content suggestions should contact the association at 630/544-5053 or e-mail info@contractpackaging.org.