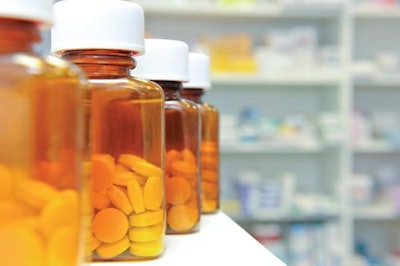 Recently upgraded regulations and standards that address issues such as barrier protection, infection control, patient drug compliance, drug-dispensing errors, and drug diversion and counterfeiting will underlie the growth, Freedonia said.
An increased focus on these issues will boost demand for high-value-added containers and accessories, including enhanced barrier plastic bottles, calendar and wallet blister packaging, prefillable syringes and inhalers, track-and-trace and authentication labels, and unit-dose pouches.
Contract packagers, which work extensively with pharmaceutical companies, likewise will be kept busy.
Demand for primary pharmaceutical containers will increase 5.3% annually through 2014, Freedonia estimates. The fastest growth is anticipated for prefillable syringes and vials, which will expand applications as advances in biotechnology lead to new therapies that must be injected.
Despite below-average growth, plastic bottles will remain the most widely used package for oral drugs distributed in bulk and prescription dose volumes to retail and mail-order pharmacies. Plastic bottles also will continue to dominate applications in OTC medicines sold in tablet and capsule quantities of 50 and greater.
Pharmaceutical blister packaging will sustain favorable growth based on its adaptability to unit-dose formats with expanded-label content, high visibility, and built-in track-and-trace features. The market for pharmaceutical pouches will expand at a fast pace as well.
Among pharmaceutical packaging accessories, demand for closures will grow 5.5% annually through 2014, Freedonia projects. Plastic dispensing closures will fare much better among drug manufacturers based on ease of use and convenience in delivering liquid medicines and lotions.

Companies in this article