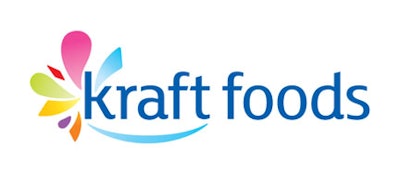 Kraft Foods, Inc., Northfield, IL, is a $42 billion-dollar corporation that spans the globe, offering products in more than 150 countries around the world. Its U.S. brands—which can be found in more than 99% of households—include such well-known family staples as Kraft cheeses, dinners, and dressings, Maxwell House coffee, Nabisco cookies and crackers, Oscar Mayer meats, Philadelphia cream cheese, Oreo-brand cookies, and many others. As sustainability increasingly becomes top-of-mind for brand owners and consumers alike, it may seem as though navigating a company as large as Kraft Foods into sustainable waters would be like "turning an aircraft carrier," says Roger Zellner, Kraft Foods director of sustainability for Research, Development & Quality (RD&Q). "But sustainability is all about capturing opportunities. We have more of them because we are bigger."
While corporate responsibility has always been a part of Kraft Foods' culture, it wasn't until 2006 that sustainability became a part of its DNA. It was then that chairman and CEO Irene Rosenfeld set Kraft Foods' sites on a horizon where sustainability became a part of every business decision made by the company. The company's definition of sustainability follows that of the United Nations, which is: "Development that meets the need of the present without compromising the ability of future generations to meet their own needs."
As part of its sustainability strategy, Kraft Foods has selected six key areas in which it feels it can have the greatest impact. These are transportation/distribution, agricultural commodities, energy, water, waste, and packaging. Explains Zellner, "Sustainability can have the breadth of world hunger if you try to conquer it, so to speak. Choosing six areas has really helped us to focus our energy and efforts on projects where we can get the greatest reward for the investment."
As a tangible goal around packaging, Kraft Foods has pledged that it will reduce packaging materials by 150 million pounds by 2011, as measured against 2005 figures. Having clear, measurable goals that are easily understood is essential to driving action, the company says. The challenge for Kraft Foods is to meet these goals while maintaining the level of integrity and quality of its products that consumer have come to expect.
"Packaging is one of our six sustainability focus areas because we can make a big impact," says Zellner. "Consumers around the world tell us they want less packaging, and they expect packaging to be recyclable. And they also expect packaging to deliver all the benefits and convenience they expect—keeping their products safe, fresh, and easy to use and store, with clear product information like nutrition facts and ingredients that are easy to read and understand."
Corporate leadership tools
In 2007, Kraft Foods assembled a corporate sustainability team, led by Steve Yucknut, vice president of Corporate Sustainability. Zellner is the RD&Q leader on Yucknut's global team, with responsibility for sustainable packaging, product, and process design. Jay Edwards, Kraft Foods' associate principal engineer in the area of sustainable packaging, is a key member of Zellner's RD&Q packaging team. Together, Zellner and Edwards are tasked with providing leadership across the company through training, tools, and metrics that encourage each business unit's sustainability efforts—from initial product or package design through the development process, to execution.
One of their contributions has been the Eco-Toolbox™, which contains a number of different resources to help Kraft Foods' business units optimize their packaging designs (see related story at packworld.com/article-23420). Among these tools is the company's Eco-Calculator™ software, which provides sustainability metrics for specific package designs "from cradle to formed package," as Edwards explains. The toolbox also provides other guidance on recyclability, as well as tools that can help developers optimize material use for rigid or paperboard packaging. "There's also a growing list of guidance around environmental messaging, as we learn how best to communicate environmental benefits to our consumers," says Edwards.
When the corporate sustainability group was first established, Zellner relates, sustainability used to be more of a "push" from the center of the company. "But now," he says, "it's much more of a pull from the business units because there's so much demand, and more and more people realize the value of what we're doing."
So as Zellner's group develops and disseminates tools such as the Eco-Toolbox, a global packaging sustainability team made up of RD&Q packaging sustainability leaders and design and procurement representatives also meets on a regular basis to share best practices and success stories, and to collaborate on the company's 2011 goals.
"Seeing our teams work speaks to how the company values leading from the head and the heart, and the larger culture change that is going on here," says Zellner.
New foodservice pouch offers big sustainability savings
Kraft Foods operates under a decentralized structure, with each business unit having full profit-and-loss responsibility. As Kraft Foods' Cathy Ludwig, North American Food Service RD&Q Packaging, Glenview, IL, explains, "The company sets the strategy, but it is the responsibility of each business unit to decide how to achieve their goals.
"In the foodservice business unit, we focus on packages where we can make a significant improvement in sustainability—for example, large-volume items where we can make a change that results in a large material reduction."
One example Ludwig shares is a packaging innovation for Kraft Mayonnaise and Miracle Whip, the Easyprep Pouch, introduced in mid-2007. The portion-sized nylon laminate flexible pouch replaced a gallon jug for foodservice use and, in the process, reduced packaging waste by 95%.
"We decided on 32 ounces for the pouch size, as that's the size to fill two 16-ounce squeeze bottles, as well as easy recipe conversion for salad recipes," says Ludwig. "We evaluate the sustainability benefits of a package based on a variety of factors, including material usage, CO2 emissions and energy usage, and landfill reduction—not just recyclability. Following our guidelines, material usage is an important factor in evaluating the sustainability benefits of a package. The Easyprep mayo pouch uses significantly less material than the corresponding jugs."
One of the main tools used by the foodservice group to develop the Easyprep pouch was the Eco-Calculator. Explains Ludwig, "Sustainability is a key consideration, but there are a variety of different factors that are taken into account when making a packaging change."
Zellner agrees: "There are lots of factors that go into any decision, but whatever the idea, it has to help us grow our business and reduce costs, while protecting the environment and society. After all, a sustainable package that does not sell is not sustainable."
Pieces fit more efficiently in new Deli Creations carton
Another more recent U.S. sustainability success resulting from reduced material use is Oscar Mayer's 2009 redesign of the carton for its Deli Creations flatbread and sub sandwich kits. The team's development of a 30%-smaller secondary paperboard carton is expected to keep 1.2 million pounds of packaging out of landfills.
"Consumers like the new package better because it's smaller and easier to pack and take to work, and it takes up less shelf space," says Kraft Foods' Dan Feldmeier, North America Oscar Mayer RD&Q Packaging, Madison, WI.
But the change was more complex than it sounds. "Before deciding on this package change, we considered a wide variety of options, including higher recycled content and many different materials and package styles," says Feldmeier. "Then we evaluated all the options based on consumer convenience, shelf impact, and our Eco-Calculator."
Comments Edwards, "It was very exciting for the team to go back and look at how they could assemble the sandwich items more creatively and more efficiently to get a more compact package. It was a way to revisit how the pieces fit and make them fit more efficiently."
To enable a reduction in the carton size for subs, the Oscar Mayer team replaced "fluffed" meat with stacked slices; made only the bread visible through the carton, rather than the bread and the meat; and reduced the carton width and height, while only slightly increasing the depth. For the flatbread line, the team reduced the depth and height of the carton, as well as eliminated a separate, microwavable tray by building the heating element into the carton.
"For the project, we used the package that had the best Eco-Calculator results, which still provided consumer convenience and acceptable shelf impact," says Feldmeier. Even with the carton changes, the material is still recyclable, as well. That's also a critical design consideration. Says Zellner, "What consumers do with our product packaging is also important to us."
Global projects offer sustainability lessons
Some sustainability developments farther afield include projects implemented by Kraft Foods' European Confectionery Research, Asia Pacific Research, and Europe Coffee Research business units.
In Munich, Germany, a change from an aluminum foil wrapper inside a paper envelope for Kraft Foods' Milka chocolate bar to a one-layer, plastic flow pack represented a "significant" weight savings for primary packaging, relates Thomas Fladung, Europe Confectionery RD&Q Packaging.
The new material is an oriented polypropylene laminate with a cold sealant that affords
improved barrier strength and rigidity, a wider operating window, and reduced leaker rates. It has reduced packaging material by 60%, resulting in an overall packaging reduction of 2,600 tons per year for Kraft Foods' 100- and 300-g bar formats.
According to Fladung, the team considered many key factors during the redesign. Among them: consumer preference, the environment, infestation reduction, aroma protection, efficiency, operations, logistics, trade demands, display/on-shelf appearance, and cost. "The positive consumer preference was a strong driving force in the change from the traditional aluminum foil and paper packaging to the new plastic flow pack," he tells Packaging World.
Down under, Melissa Hertogh, Asia Pacific RD&Q Packaging, Melbourne, Australia, relates that the business unit redesigned its 300-mL Kraft Salad Dressing bottles and optimized the packaging weight, "without compromising the package's integrity," she says. The change is expected to reduce packaging material use by 100,000 pounds per year.
Undertaken to differentiate Kraft Foods' dressing from the competition, the new design is more sleek and contemporary than its predecessor and is easier to manufacture. As Hertogh explains, the new bottle shape allows material to be more evenly distributed, thus using less PET in the preform. "The old bottle design was wider with 'square-like' corners, which made it difficult to uniformly blow and stretch. This required more material in the preform," she says. The team also made the bottle easier to pour.
The patented bottle design not only saves material, but also enables Kraft to put more dressing bottles on a pallet, and more pallets on a truck.
Refill packaging was the focus of a project recently completed by the business unit of Damian Ellis, Senior Packaging Group Leader, Europe Coffee RD&Q Packaging, Banbury, U.K. Offering Kenco coffee refills in a 150-g flexible pouch called the Eco Refill, in addition to glass jars, enabled the team to use 97% less packaging material by weight and less energy in the packaging conversion process.
To address disposal issues with the multilayer laminate, Kraft Foods became the first consumer packaged goods company in the U.K. to partner with U.S. upcycler TerraCycle (www.terracycle.net). Now, empty Eco Refill packs returned to TerraCycle are being used to create new retail products, such as notebooks, bags, and umbrellas. Consumers who collect the materials are also rewarded; TerraCycle donates 2-pence per package to the consumer's charity of choice.
Kraft Foods' partnership with TerraCycle first began in the U.S. in 2008, and since then Kraft Foods has become the largest sponsor of TerraCycle's collection "brigades," with more than 30,000 locations and nearly 7 million people collecting waste across the U.S.

New pouch creates 'harmony' in Latin America
Design harmonization was the key to reducing more than 3 million pounds of packaging per year for Kraft Foods' operations in Latin America, says Alejandra Martinez, Latin America RD&Q Packaging, Mexico City, Mexico. There, the team standardized the pouch size and structure for Kraft's Tang, Clight, Fresco, and Fresh powdered beverages, sold in Argentina, Brazil, Colombia, Costa Rica, and Mexico.
"In Latin America, packaging developers have been constantly looking for material reductions, always taking care of the quality of our finished goods," says Martinez. "The directive is that sustainability is an important part of every business decision. This is why we concentrate our efforts in spreading this mindset across the team—educating developers so they can make more conscious packaging decisions and making them feel they make a difference in their daily job."
Tools impact range of packaging projects
As Zellner tells PW, it is teamwork and collaboration around sustainability in packaging design that are driving change at Kraft Foods. "Change can only occur project-by-project," he says. "We are always sharing ideas, and we are continually aware of each other's projects that all tie into that goal."
Some other notable sustainable packaging developments within Kraft Foods' U.S. brands that have benefited from resources such as the Eco-Toolbox are the following:
• In March, Kraft Foods launched 32-oz Kraft Real Mayo in a round package at Walmart stores across the U.S. The new package uses 20% less packaging, keeps 1.3 million pounds of material out of landfills, and helps Kraft Foods ship 10% more product per truckload. This change was developed by a team led by Meatta Kemokai, North America Grocery RD&Q Packaging, Glenview, IL.
• A new design for Crystal Light powdered beverage mix that replaces a plastic canister and tubs with a sleeker container and flexible-film stick packs is expected to eliminate up to 0.5 million pounds of packaging per year. —Nicole Tom, Beverages, RD&Q Packaging, Tarrytown, NY
• In the U.S. and Canada, Kraft Foods recently changed its Maxwell House, Yuban, and Nabob Coffee brands from steel cans to 50% post-consumer recycled composite paperboard containers, reducing packaging weight by 30%. Eight and a half million pounds of material are expected to be saved by this format change. —Nina Coulter, North American Beverages, RD&Q Packaging, Tarrytown, NY
• Kraft Foods' pizza brands have slimmed down. The California Pizza Kitchen clubstore three-pack packaging was redesigned to consolidate a three-carton bundle pack into a single master carton containing three individually wrapped pizzas, for a 30% reduction in packaging. In addition, all of Kraft Foods' thin-crust DiGiorno and California Pizza Kitchen pizzas are moving to slimmer cartons, allowing the company to ship two more pizza boxes per case and 14% more pizzas per pallet. The result is a 1.4 million-pound annual reduction in packaging. —Erik Strilich, North America Pizza RD&Q Packaging, Glenview, IL
• Last spring, the size of Oreo Cakesters Soft Snack Cakes packaging was trimmed by 12%, with the material changing from a 100% virgin paperboard to a 100% recycled board. Kraft Foods also resized its Triscuit cracker carton to "significantly" improve its pallet pattern and better protect the product during transport. The new carton design reduces material usage by 680,000 pounds per year and eliminates 600 trucks from the road. —Andy Tybus, North America Snacks RD&Q Packaging, East Hanover, NJ
• Kraft Natural Cheese Shreds recently transitioned the pack's reclose feature from a slider zipper to a press-to-close double-lane zipper. The change is expected to reduce material usage by more than 1 million pounds annually. "We are still able to provide the consumer with the value-added benefit of a zipper that they like, while having a significant reduction on landfill contribution," says Ashley Varner, North America Cheese RD&Q Packaging, Glenview, IL
Leading by example
Zellner has three responses to the question of why Kraft Foods has undertaken such a major transformation of its business toward sustainability goals, with all the complexities and challenges involved, especially during such difficult economic times.
"One, it's obviously the right thing to do," he says. "Two, being more sustainable generally has business benefits in terms of communication opportunities to consumers or efficiency opportunities. And third, any time you are using less energy, water, waste, packaging, or transportation there is an economic benefit. It just makes sense—the less resources we are using from the earth, the less cost there is to us."
In their guidance positions within Kraft Foods' sustainability arena, Zellner and Edwards say their strategy is to lead with results, saying: "It means we let our achievements speak for themselves, instead of just talking about what we're planning to do down the road. We share our results, and by leading with results, we earn long-term credibility, which is invaluable to the company."