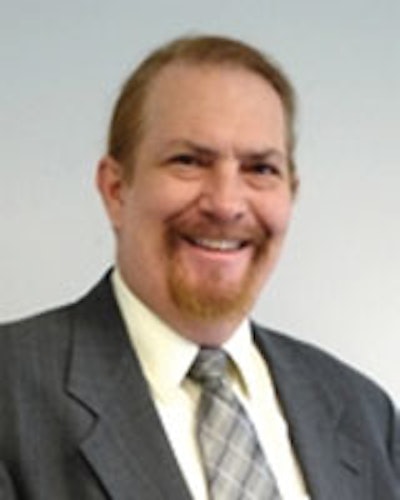 A case can be made for all three types of packaging today—and perhaps selecting the right type is what truly constitutes "smart packaging". It doesn't take a genius to understand that "dumb" packaging is best suited for low-value items where the cost of an EAS or RFID tag would be prohibitive. Nonetheless, given the rampant counterfeiting of everyday products, some sort of authenticity marking—tamper evidence at the very least—might be in order. It may not be widely known but one of the factors that helped jump-start the EPC RFID effort was the high volume of shoplifting of Gillette razor blades. While the value of these items is not that high in itself, the volume of loss became a concern.
This is where "self-aware" packaging comes in. EAS tags have been used as loss prevention devices for many years. These are simple devices that are only capable of indicating their presence—1-bit tags that are either on (enabled) or off (disabled). The problem is that the two packaged goods EAS systems in use, Sensormatic and Checkpoint Systems, are not interoperable. As a result, two different EAS tags must often be present on the same item. The cost of such duplication makes RFID seem a bit more attractive.
Smart packaging consists of an RFID tag on or in the packaging that contains information about the contents. The primary use to date, aside from shipping container labels, has been for high-value items and pharmaceuticals to provide a measure of authenticity in an attempt to thwart counterfeiting and gray market distribution.
The vision for packaging is for the RFID tag to contain not only a unique product code—the data in the point-of-sale (POS) bar code plus a serial number—but also other useful information such as lot/batch, expiration/sell-by date, etc. Once a sufficient percentage of items in a particular distribution channel are tagged, the tag can be used for POS check-out instead of, or in conjunction with, the bar code.
Currently, EAS is used in many retail stores to prevent theft (shrink). EAS manufacturers have recognized that the growing interest in item-level RFID presents an opportunity to merge the functions of EAS and POS (smart packaging). However, these are still applied to packaging and not part of the packaging.
Looking forward, the ultimate goal is to develop an "Internet of Things" (IoT) where products and packaging can communicate with POS terminals, EAS portals, home appliances, or web-based applications. In other words, the packaging could become what might be considered "self aware." Proposed uses include maintaining real-time, on-shelf store inventories, automatic recording and registration of warrantee (or return) data, alerting consumers to past-date products in the refrigerator, and connecting to a wide range of web-based services. More on this next month.
Companies in this article