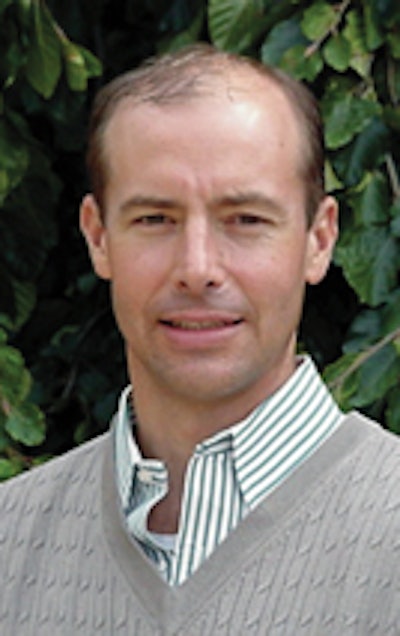 You have to educate yourself and connect inside and outside your company. A good strategy needs the kind of interdisciplinary approach that you see in educational programs of IoPP and in our activities at Michigan State University.
A seemingly constant stream of high-profile counterfeiting incidents is raising awareness of consumers, regulators, enforcement agencies, and brand owners. In addition, product counterfeiting is not just limited to luxury goods or lifestyle drugs. Look at the counterfeit additive melamine in both pet food and milk. And remember counterfeit branded toothpaste in dollar stores.
Packaging managers get the task of finding anti-counterfeit solutions, but a successful action is an extremely interdisciplinary endeavor. Regardless of your experience and intellect, there will be aspects of the solution that you don't know.
For example, you may know about intellectual property rights law as it applies to a bottle design in the United States. But you might not have any experience prosecuting similar cases in Cambodia. You may have experience reducing product tampering, but not in deterring container theft in international free trade zones.
The range of disciplines
To deal with the complex nature of counterfeiting, the interdisciplinary approach reaches out to a number of areas. In our MSU Anti-Counterfeit and Product Protection (A-CAPP) Initiative, we look at these disciplines to develop insights:
• Criminal Justice gives us a perspective on the criminals and the crime.
• Social Anthropology provides a perspective on how businesses interact with each other in the source economies.
• Consumer Behavior helps us understand the demand.
• International Law shows when lawsuits are possible or a deterrent.
• Retailing helps us understand how the product could be authenticated.
• Packaging gives us the solutions once we understand the drivers around counterfeiting or diversion activities.
Using an interdisciplinary approach is not a novel concept for packaging managers. This profession is built from a wide range of applied technologies. For example, if a packaging manager is asked to double the shelf-life of a food product, the first step is not to just double the thickness of the package. We engage disciplines such as food science to understand how the food spoils and materials science to understand the mass transfer properties of the packaging material.
In developing an anti-counterfeit strategy, we are not dealing with E. coli, which has a biologically programmed method of operation. We are dealing with humans who are intelligent, resilient, persistent, creative, adaptable, and very motivated. It is dangerous to assume that we packagers can develop and implement an anti-counterfeit strategy alone.

An example of the interdisciplinary approach is in the steps taken to understand the types of counterfeiters and the types of counterfeiting. The overall strategy is built on the Criminal Justice concept of the "crime triangle." It embraces the criminal, victim, and opportunity. The concept focuses actions to disrupt specific criminals or opportunities. You want to make sure to take actions that hack at the roots of the problem. For example, seizing 2 million counterfeit parts keeps that product out of the marketplace, but did it do more than just temporarily disrupt the counterfeiters' cash flow?
The interdisciplinary approach looks for real progress rather than a "ready-fire-aim" approach that may look like you are doing something. Today's counterfeiters are too skilled and "just any action" will no longer be effective. Relying just on your own experience and intellect will expose your company to additional risks. To only understand and quantify the many aspects of the counterfeit product threat is to be half-way to an effective and efficient solution.
About the author: IoPP member John Spink MS, CPP (SpinkJ@msu.edu) is an adjunct faculty instructor and the director of the Anti-Counterfeit and Product Protection (A-CAPP) Initiative at Michigan State University.
Companies in this article